What does it take to get Keanu Reeves to wear some decent footwear? Apparently, it doesn't.
Fortunately, Reeves tried a bit harder above the ankle. The 48-year-old Canadian looked positively dapper in a checked grey suit and matching v-neck t-shirt.
Wearing his trademark scruffy beard and long hair, the "Speed" actor hasn't aged a day since he burst onto the scene with a breakout role in 1989's "Bill & Ted's Excellent Adventure."
What do you think of Keanu Reeves' outfit?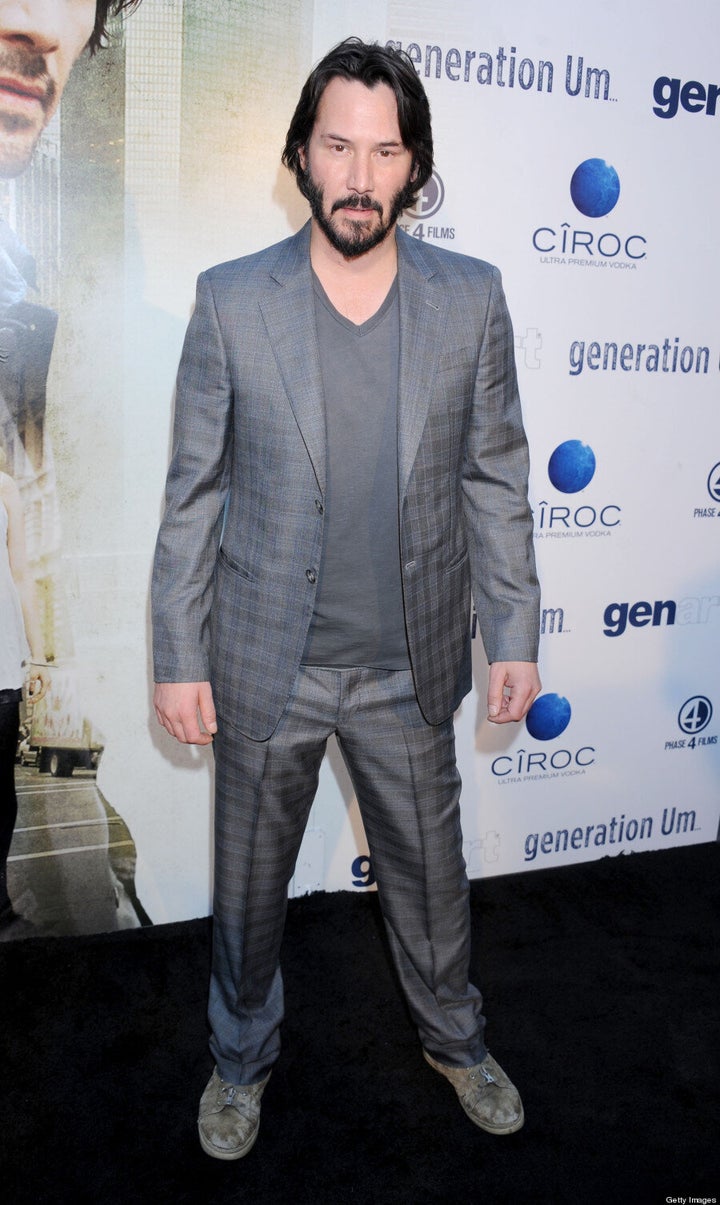 See more of Keanu's laid-back style: