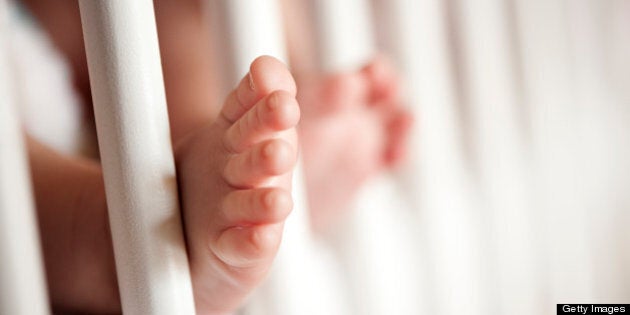 CALGARY - Police in Calgary say the death of a toddler one year ago at a dayhome is now being treated as a homicide, though no charges have yet been laid.
It was originally reported that 21-month-old Mackenzy Woolfsmith died after a fall down some stairs on May 2, 2012.
Emergency workers called to the scene found her not breathing and rushed her to hospital. The next day, her parents decided to take her off life support.
But after an autopsy and multiple consultations with different child abuse experts, police have said the story of a fall doesn't hold up.
Staff Sgt. Doug Andrus said Friday that the little girl died of multiple blunt-force trauma injuries.
"The homicide unit is now treating this as a suspicious death investigation in that the injuries are inconsistent with what we were told in the early stages," he said.
The operator of the dayhome, which is no longer in business, was "the only adult that was in the home at the time the injuries were suffered," Andrus said. "She is considered a person of interest in our investigation."
Andrus said other children were also in the home at the time.
"We have spoken to other parents who had children in the dayhome. They have provided us with information that has assisted us in moving this investigation forward."
He said he could not give specifics as the investigation is still underway.