Is there something Carey Mulligan is trying to tell us?
The "Great Gatsby" actress wore yet another tuxedo outfit this time at a pre-Met Ball special screening of "The Great Gatsby" in New York City on May 5.
We first saw the gamine 27-year-old wear a similar Victoria Beckham tuxedo cape at the Tiffany & Co Blue Book Ball in April but this look, designed by French fashion house Lanvin, takes it a step further.
Sporting Le Smoking trousers and peep-toe heels, the English "Drive" actress looked decidedly androgynous especially with her short blond hair slicked back into a boyish cut.
Our favourite part of Carey's outfit? The pointy, satin shoulders on the tuxedo top. How very '80s!
We're super excited to see Carey's "Great Gatsby" costumes. The actress, who plays Daisy Buchanan in the film told The Telegraph that she too was excited to wear the elaborate '20s styles on set.
"I was so excited because having seen all of Baz's films I knew what ["Gatsby" costume designer] Catherine Martin did with costume and when I got to work with her I realized what a personal experience it was," said Mulligan. "She really does take the actor and the character and then marry that to the costumes in a way I've never experienced before. She's amazing."
What do you think of Carey's Lanvin tuxedo?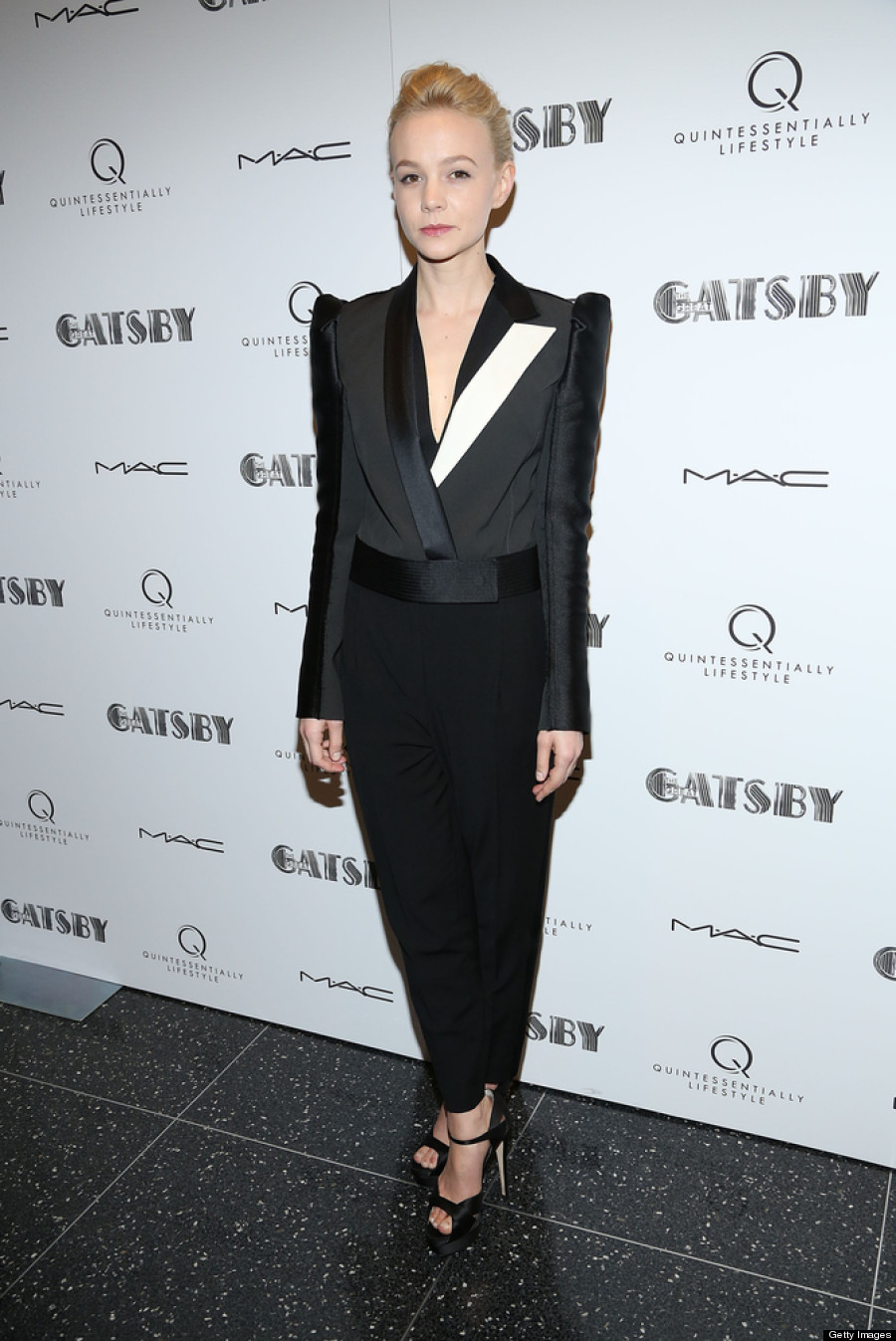 Check out our favourite Carey Mulligan looks: