Taking some style tips from Anna Wintour, Kim Kardashian?
The pregnant "Keeping Up With the Kardashians" star was spotted strolling through New York City hand-in-hand with boyfriend Kanye West on May 5 wearing a curve-hugging satin Prada dress with embroidered white flowers. (Either Kardashian has been watching "The Devil Wears Prada" on repeat or she has been getting some style tips from Wintour.)
Sporting cherry-red lips and her luxurious brunette locks floating around her face, Kim looked happy and confident with her man.
The pair reportedly had dinner with the Vogue editor-in-chief and we can only speculate as to what they talked about. What we do know is that for the first time, Kim will attend the annual Met Ball on May 6 with Kanye. Perhaps a Vogue cover à la Demi Moore in Vanity Fair is in the works?
The 32-year-old mom-to-be, who is expecting her and West's first child in July, was not invited to the star-studded event in 2012, reportedly because Wintour banned her from the event. Guess Anna and Kim are now besties!
What do you think of Kim's maternity look?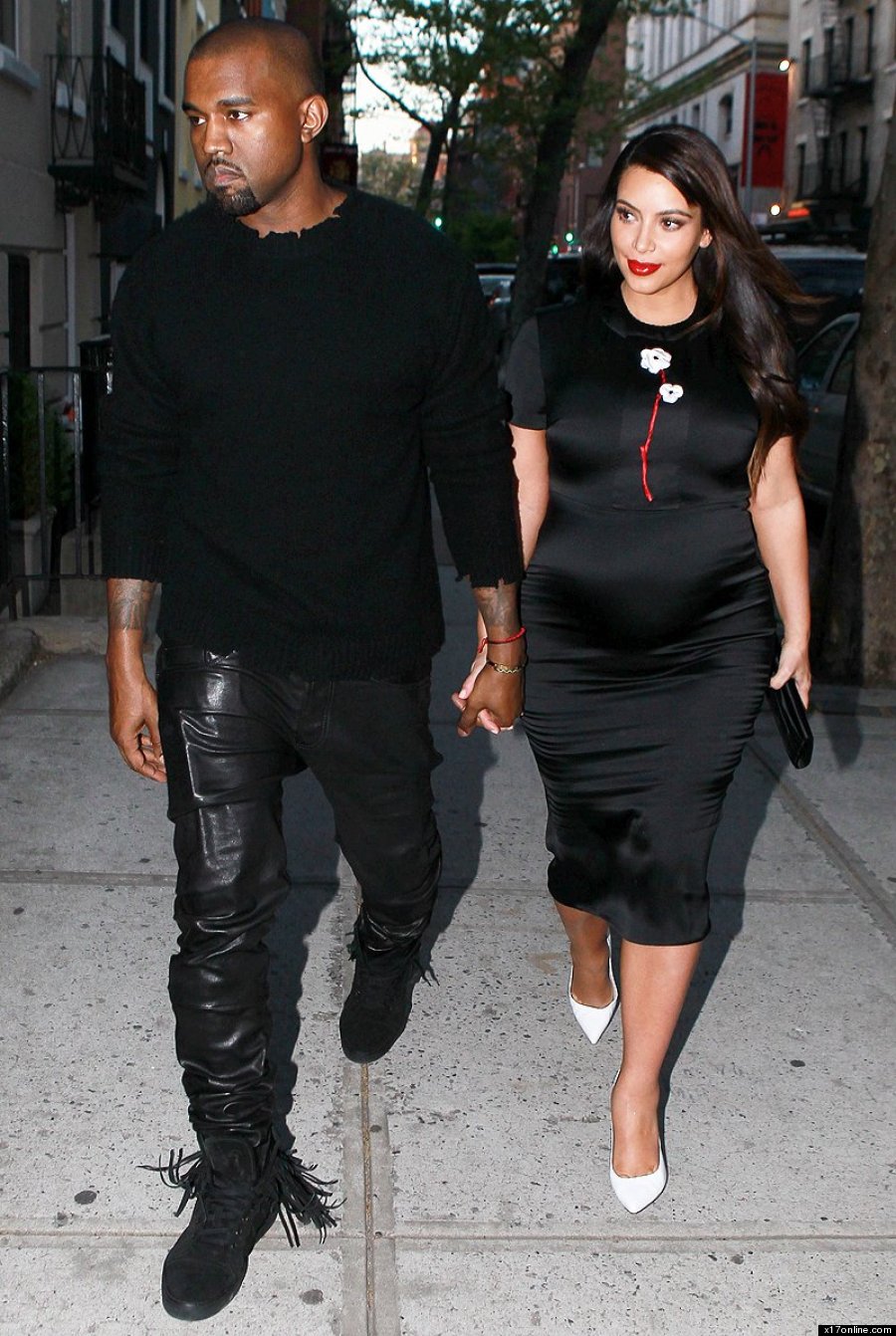 See more of Kim's maternity looks:
Kim Kardashian's Baby Bump