Watch out Prince Harry!
Wearing a bejeweled gold crown, Katy Perry looked as if she were gunning for a royal title at the 2013 Met Gala in New York on Monday in a Dolce & Gabbana look complete with a Byzantine-inspired frock with hand-sewn beaded bronze, gold and turquoise mosaics.
The designers, Domenico Dolce and Stefano Gabbana, were inspired by the island of Sicily and the mosaics of the twelfth-century cathedral in the city of Monreale.
The "Firework" singer completed the look with extravagant gold cross earrings, ornate rings and black and gold heels.
This isn't the first time the 28-year-old channeled her inner princess. Katy wore a Marie Antoinette-inspired gown AND sat on a massive throne while promoting her third fragrance "Killer Queen" in early May. (She would definitely give Kate Middleton a run for best-dressed.)
Perry wasn't the only celeb to channel the late French Queen; former reality star Nicole Richie dyed her hair grey just as the royals did in the 18th century.
It's a royal takeover!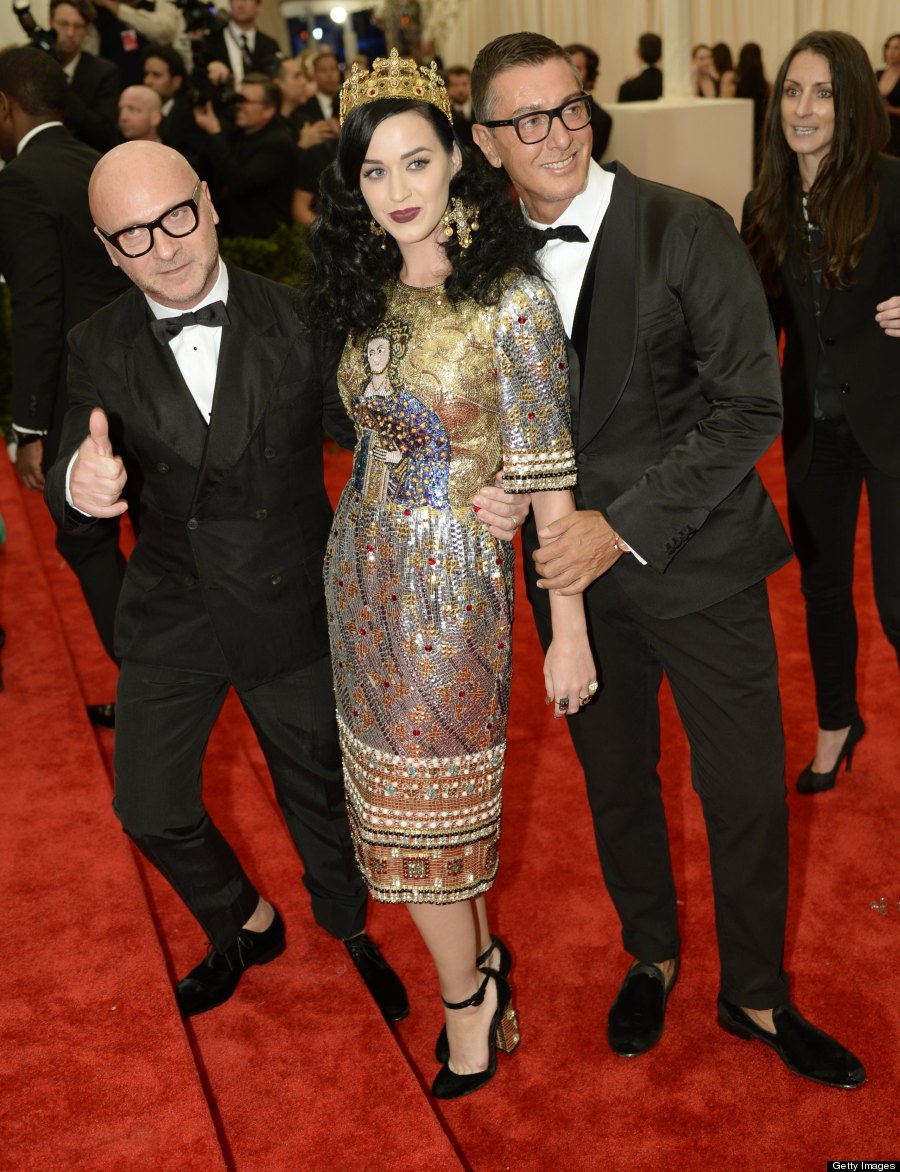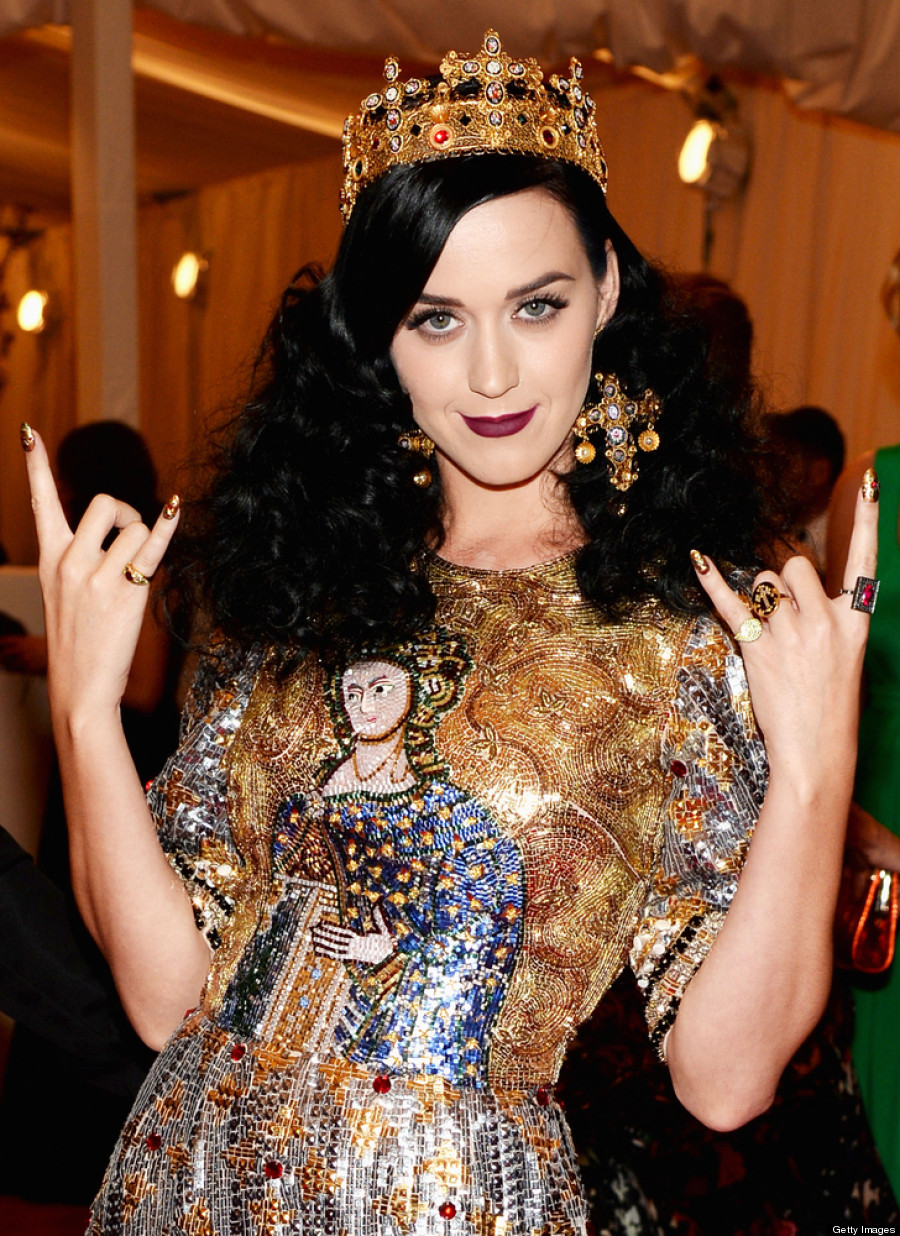 Check out the 2013 Met Gala red carpet pics below: