Sarah Jessica Parker's underwear didn't exactly stay under her dress at the Met Gala in New York City on Monday.
The 48-year-old actress wore a Giles Deacon gown with a slit that showed off her thigh-high Louis Vuitton tartan velvet boots, a daring look to fit the event's Punk: Chaos To Couture theme. But the former "Sex and the City" star shocked us when her open dress revealed a peak at her lacy panties.
She topped off the look with an attention-grabbing Philip Treacy headpiece, but honestly we doubt anyone will remember much else besides this apparent wardrobe malfunction.
Luckily, SJP understands the importance of stylish underthings – otherwise this blush-worthy moment could have been a seriously mortifying moment.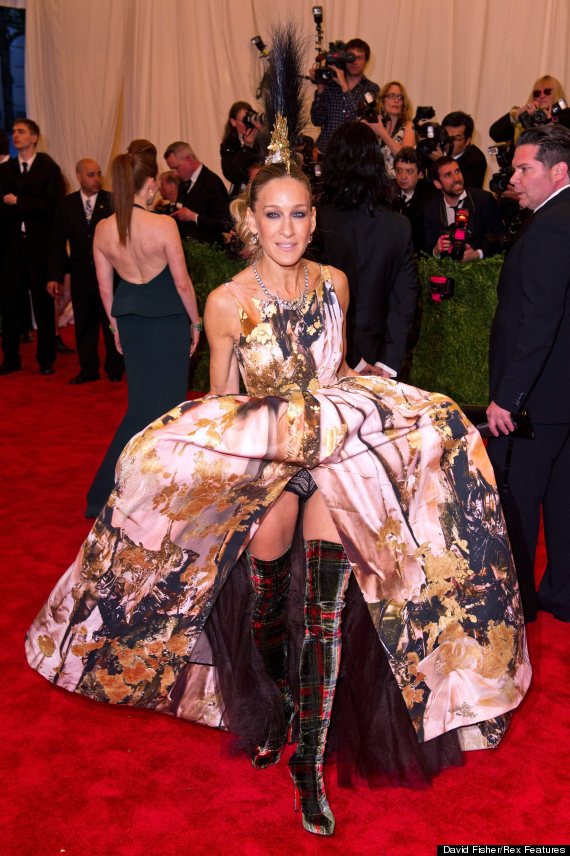 More From The Met Gala
Met Gala 2013 Red Carpet Arrivals