Has Britney Spears gone back in time?
The "Baby One More Time" singer shows off her toned body on the cover of the June issue of Shape magazine, sporting a very tiny white bikini which takes us back to her "I'm A Slave 4 U" days.
We haven't seen the 31-year-old look this fit in ages although we're sure she had a bit of help from her friend, Photoshop.
Whether the mom-of-two was airbrushed or not, Britney still looks fit and fabulous in a glamorous white swimsuit which left little to the imagination.
So how did Spears, after years of battling weight gain, get back into fighting shape?
Justin Timberlake's ex tells Shape that she practices yoga and uses Nutrisystem weight loss programs, though she says she still finds it tough to stay healthy and fit.
"Dieting is tough… because my specialties are spaghetti, brownies and chocolate chip cookies," says Spears, who visited a KFC after the Shape photo shoot.
When asked about her infamous rear end she says: "I like it, then again, I hate it. I'm in my 30s now, so I have to work harder to keep it 'up'".
If this photo is any indication of her fitness than Britney is doing a good job keeping healthy.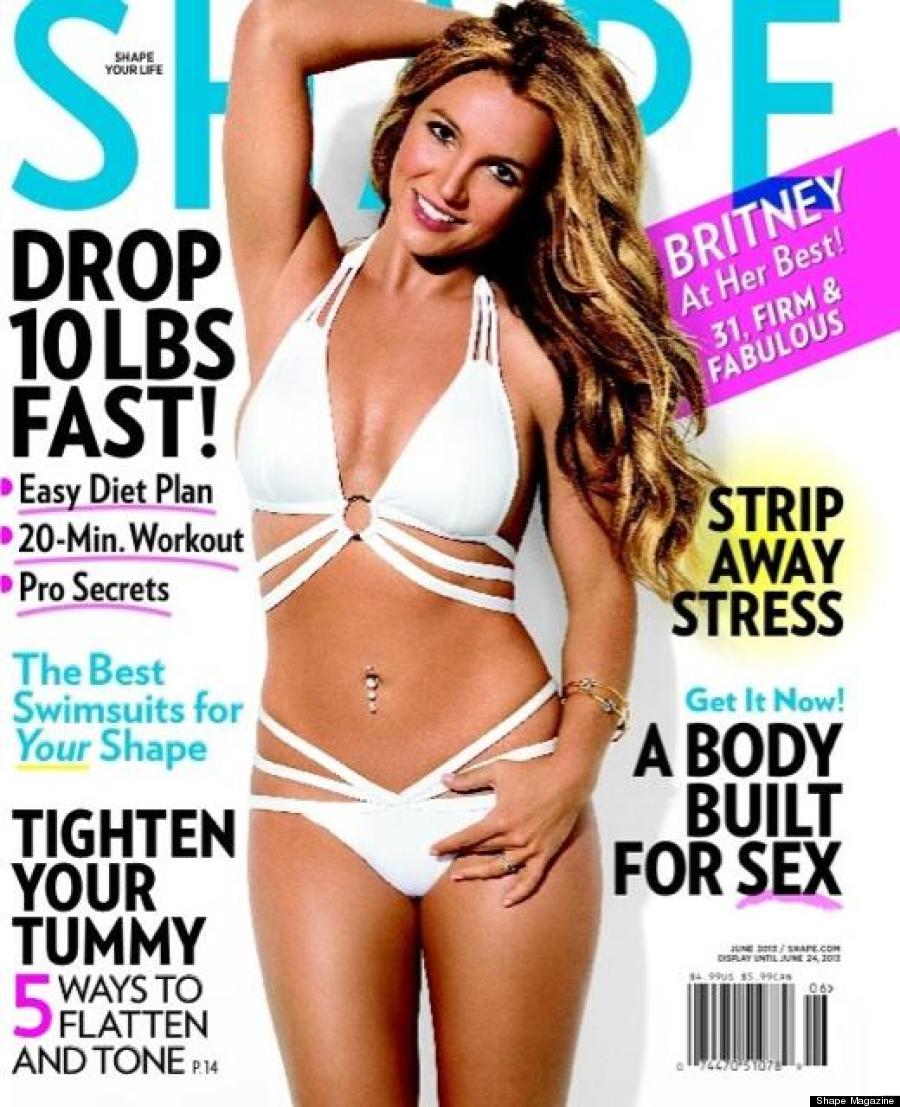 Also on HuffPost