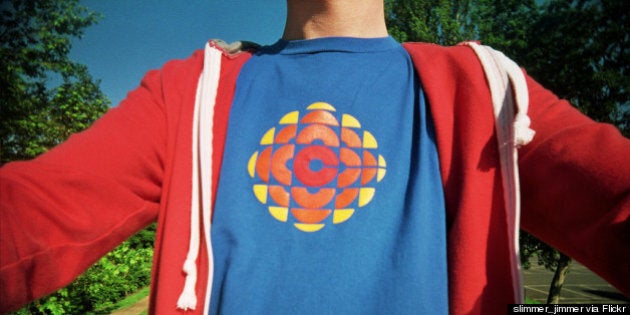 A coalition of activist groups says it has collected more than 120,000 signatures on a petition against Bill C-60, the Harper government's budget bill that would give the prime minister's cabinet direct control over wage negotiations at the public broadcaster.
"No public broadcaster in any free and democratic country anywhere in the world faces political interference with its editorial independence as proposed for the CBC in Bill C-60," the coalition said in a statement.
The Tories quietly added a measure to their budget implementation bill, dubbed C-60, that would allow the Treasury Board to participate directly in wage negotiations between the CBC and unions, as well as non-union employees.
The bill also sets out similar measures for other Crown corporations, including Canada Post and VIA Rail.
The Harper government argues the move is meant to help bring down costs to taxpayers from salaries paid at Crown corporations.
But opponents of the move see it as a step towards government control of CBC content, and a potential threat to the broadcaster's editorial independence, because they say CBC journalists would be dependent on the prime minister for their salaries.
"With ultimate control of the salaries and working conditions of all CBC employees in the hands of the government, at a minimum CBC will have to contend with the perception that its editorial decisions may be politically motivated," Ian Morrison, spokesperson for Friends of Canadian Broadcasting, said in a statement.
"This isn't about money. The CBC has demonstrated that its wage increases have consistently lagged behind the industry average. It's about the government's wish to control the CBC," Leadnow.ca executive director Jamie Biggar said.
In a letter to Broadcaster magazine, a spokesman for the Treasury Board said the move is "neither new nor revolutionary. The NDP Leader was a part of a provincial government that required political approval for negotiating mandates for crown corporations. Since 1985 the Government of Quebec has required prior approval of their bargaining mandates from the provincial Minister of the Treasury Board."