Oh, to be young!
Since giving birth to son Noah in September, 2012, 26-year-old Megan Fox has shed her baby weight and looks as if she never had a kid judging by a new photo of the "Transformers" star on the set of her new movie "Teenage Mutant Ninja Turtles."
Fox, who plays reporter April O'Neal in the Michael Bay-directed reboot, was in pre-baby body shape wearing tight grey jeans, a tee, black boots and a yellow leather motorcycle jacket that is kinda similar to the black bomber she wore in "Transformers." (Michael Bay really understands what Fox looks good in.)
Megan's look is an updated version of O'Neil. Whereas April wore a yellow jumpsuit and her hair short and bright right in the original comics and movies, Fox's locks remain long and have only a hint of auburn. (Check out her green nail polish!)
So will her adorable baby boy join her on set? We hope that husband, former "Beverly Hills, 90210" star Brian Austin Green, visits the hot mama so we can see the happy family together.
What do you think of Megan Fox-as-April O'Neil's look?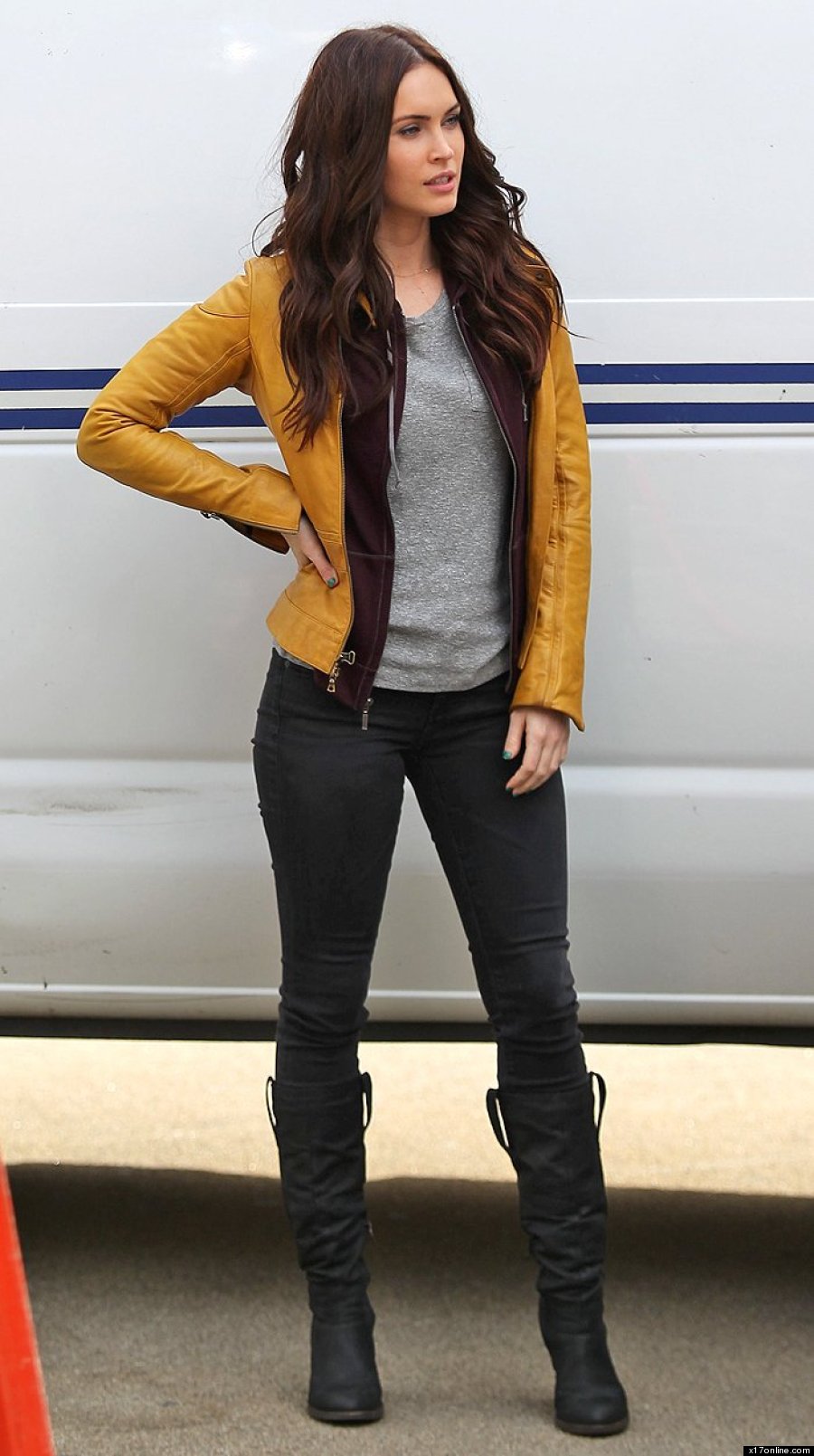 Also on HuffPost