Sally Field isn't one of those actresses who slathers on makeup before they go for a workout.
The "Lincoln" star was spotted leaving a gym in California on Tuesday after what looked like a strenuous spinning class without a trace of makeup on her shiny face.
Unlike other celebrities (ahem, Kim Kardashian) who pile on mascara and lipgloss before they work up a sweat, Sally understands what fervent gym-goers know: Wearing makeup while working out is bad for you!
Not only does it make your skin break out but it also means you're losing fewer calories.
Not that the 66-year-old needs any help in that department. The "Gidget" star looks fabulous in her casual work-out gear; even her face is glowing. (Must be all that sweat).
Sally certainly isn't the first or the last celebrity who is photographed without wearing makeup; Madonna, Goldie Hawn, Jane Seymour and Brooke Shields are all beautiful actresses of a certain age who don't care whether they're spotted sans foundation.
What do you think of Sally's look?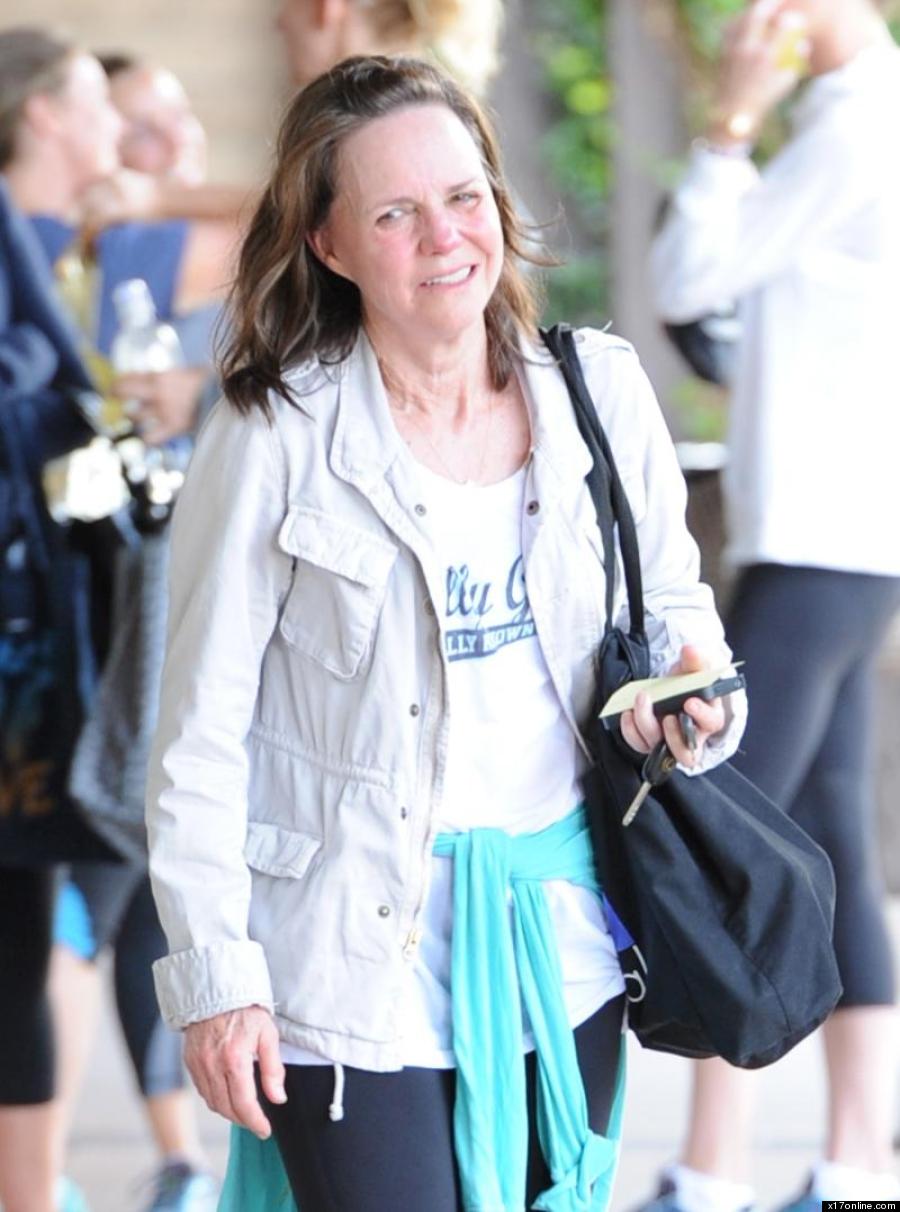 Also on HuffPost
Stars With and Without Makeup