Getty Images
Anne Hathaway is definitely not regretting going blond.
The "Les Miserables" star, who debuted her platinum locks at the Met Gala on Monday, styled her hair flat and close to her head at the Tate Americas Foundation Artists Dinner in New York on Wednesday.
Showing off her toned legs, the 30-year-old still had that newlywed glow (Anne married jewelry designer Adam Shulman in September, 2012) in a pale pink Givenchy dress which channeled '60s mod.
Featuring billowing, open sleeves and a high neck, Anne resembled '60s model du jour, Twiggy. (But those strappy metallic shoes do not do the dress justice.)
The "Devil Wears Prada" actress met up with other style icon, former "Sex and the City" star Sarah Jessica Parker who wore a dreamy purple and white dress; a far cry from the extravagant Giles Deacon gown she wore at the 2013 Met Gala.
We can picture the twosome going out for a night on the town at Studio 54 (if it still existed.)
What do you think of Anne Hathaway's look?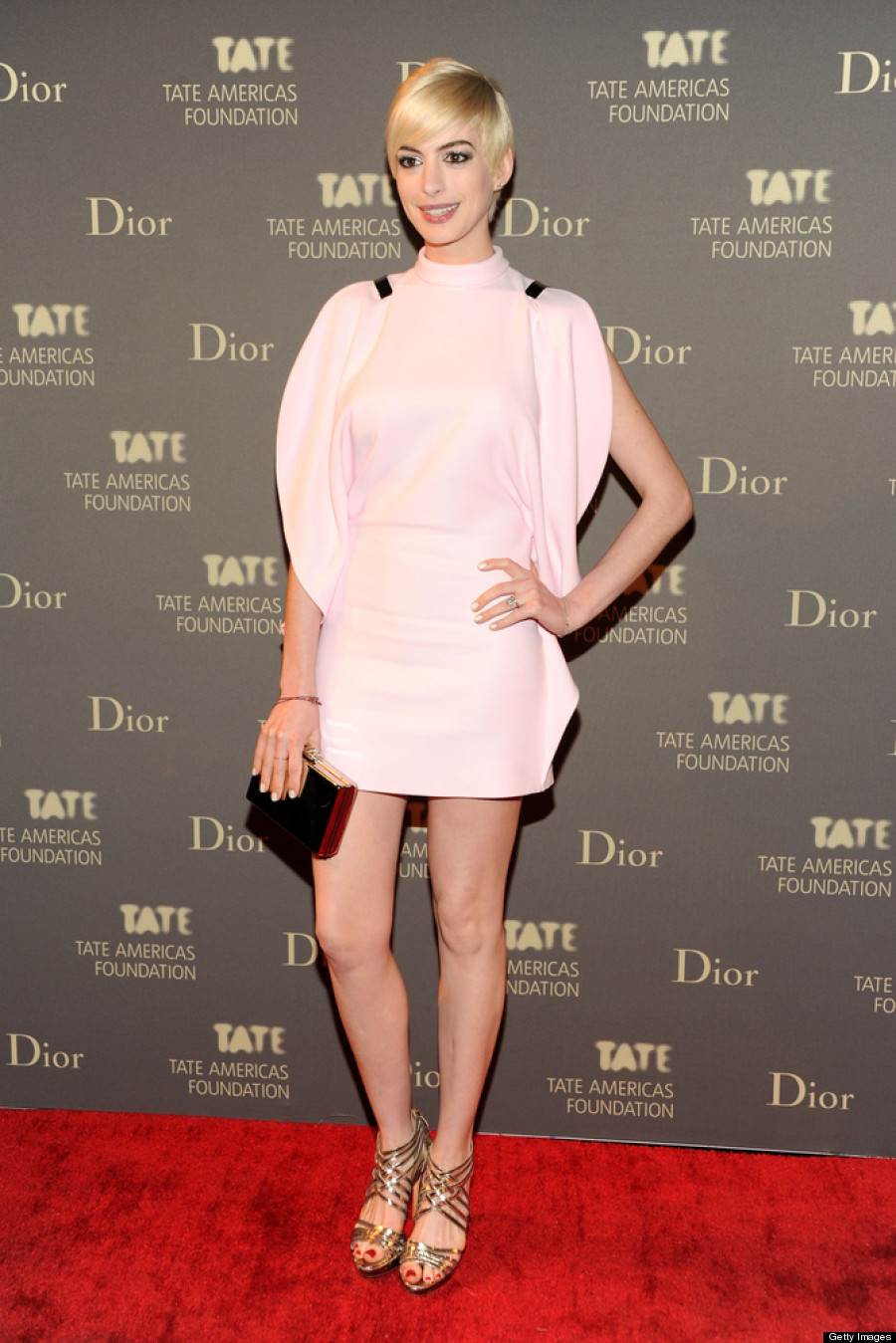 Also on HuffPost
Celebrities Who've Changed Hair Color