shenae grimes/twitter
The bride wore...black.
Canadian actress Shenae Grimes tied the knot with musician Josh Beech in the UK on Friday wearing a non-traditional black and cream tulle wedding dress.
Update: Grimes wore a Vera Wang dress from the Fall 2012 collection.
The "90210" star tweeted to her followers: "I now pronounce us Mr. and Mrs. Beech! Ahhh! Xx @iamjoshbeech" along with a photo of the happy couple kissing.
Clutching a bouquet of flowers, the 23-year-old newlywed looked stunning in a halterneck gown and her brunette locks in a messy chic low bun.
The 24-year-old groom opted for a traditional black and white three-piece suit. Hmm, we see a bit of a goth theme here!
The couple, who got engaged last December, have been dating since last spring and even got complementary tattoos in February.
Grimes, who had her breakout role in the Canadian TV series "Degrassi: The Next Generation," is currently out of a job. "90210" is ending its five-season run on May 13 which leaves the actress plenty of time to figure out her next step and it might not include acting.
Shenae told Teen Vogue that she's interested in pursuing a career in fashion, noting that her and Beech are working on jewelry collections. "Now that I have the time to dedicate to fashion," said Grimes, "I want to run with it and see how far I can go."
Best of luck to you, Shenae!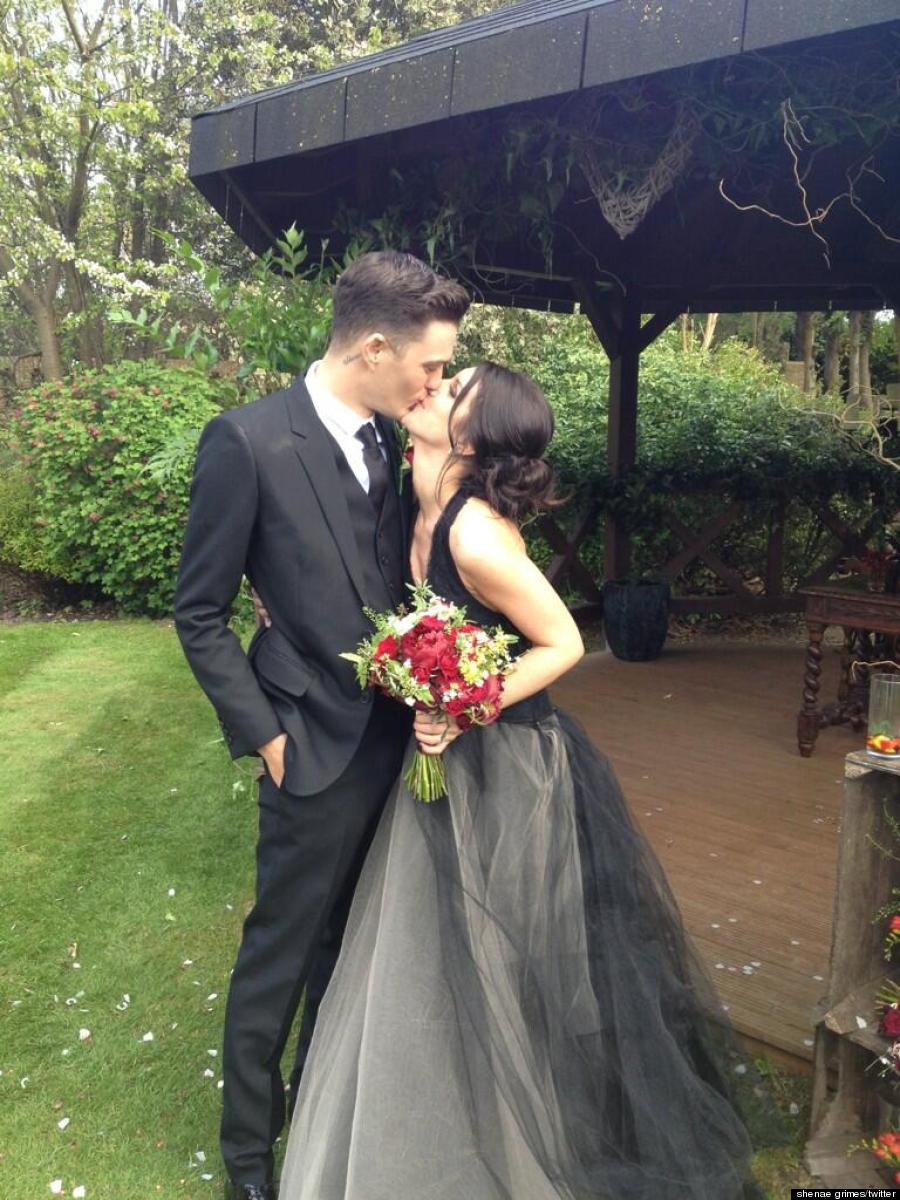 How far you've come, Shenae Grimes:
Shenae Grimes Style Evolution