Whether you're down in the dumps or as happy as a clam, you need to watch this video of Will and Monifa Sims singing karaoke at a gas station pump. Yes, you read that right. And yes, this is part of a "Pumpcast News" prank on Jay Leno's "Tonight Show," but don't let your opinion of The Chin affect your decision to watch this, because you deserve to see it.
The prank itself is seemingly pointless. Tim Stack hosts a news channel broadcasting at gas stations, which most folks would just ignore as background media. Except the person onscreen can see and talk to you. Like, totally crazy, right? Initially, Will Sims, quietly singing to himself while getting his gas, is taken aback, as you would be.
But this insanely charming man just goes with it and when asked if he'd like a free tank in exchange for a song, Sims belts out Bon Jovi's "Livin' on a Prayer."
Story continues below slideshow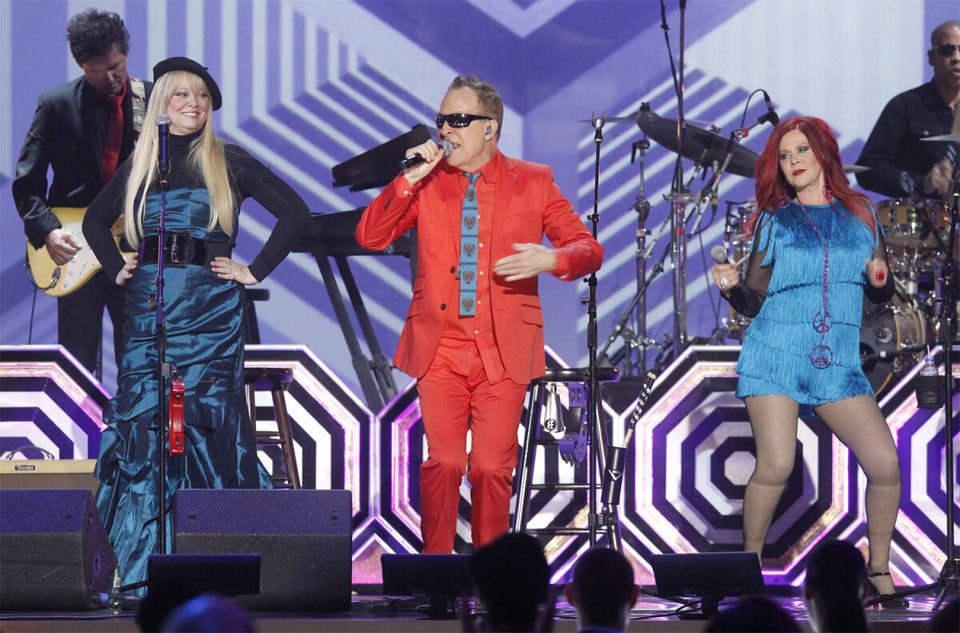 Good Karaoke Songs For Bad Singers
Meanwhile, his wife Monifa is howling in the passenger seat, but is soon drawn out of the car and convinced to croon Eurythmics' "Sweet Dreams," which the pair eventually turn into an amazing duet. Usually this "Candid Camera" type of prank is intended to embarrass ordinary folks, but Will and Monifa Sims are not being laughed at here.
Instead, their infectious joy and and utter lack of embarrassment -- seriously, that dance break? -- not to mention their awesome singing voices, are as wonderful and uplifting as anything we've seen in a long time.
Then a couple days later, Leno invited the Sims onto the "Tonight Show" itself so they could sing with the band and be amazing some more. So enjoy. We're gonna go watch it again (and again).