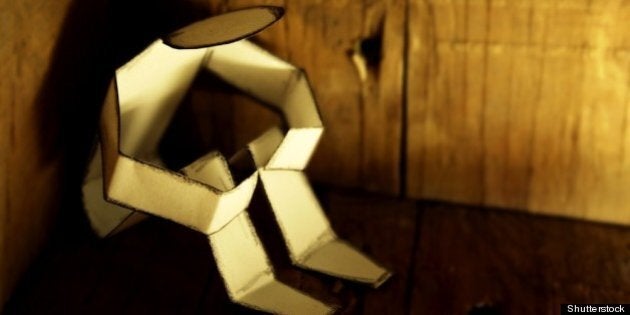 Rachel Regula didn't have a carefree childhood.
At age five, she switched kindergarten classes because of the persistent bullying she faced.
She was a victim of name-calling and often excluded from groups on the playground.
"It got so bad that my mom ended up taking me out of the school I was in to put me into a new one," she tells The Huffington Post Canada.
The bullying didn't stop there. In the fourth grade, Regula was clinically diagnosed with Attention Deficit Hyperactivity Disorder (ADHD) at age nine. Her mother had sought professional help after she initially thought Rachel's inability to focus stemmed from a speech impediment that made her the target of more taunts and insults.
"After I was diagnosed with ADHD, I was sad," says Regula, who hails from Cleveland, Ohio. "I felt like I wasn't like other kids and was different in a bad way. My teachers started to treat me like I was stupid.
"I coped with this by trying to keep to myself and not talk to many people."
In sixth grade, Regula was diagnosed with depression. It began when she felt like she could not escape from her bullies, who attacked her with rumours, name-calling, hand-drawn pictures, phone calls, and bullied her online.
"I would come home, never wanting to go back to school, and cry myself to sleep, hoping that it would just stop. Even when my bullies were talked to by adults, it didn't stop," she says.
She left that school in seventh grade.
Story continues below slideshow: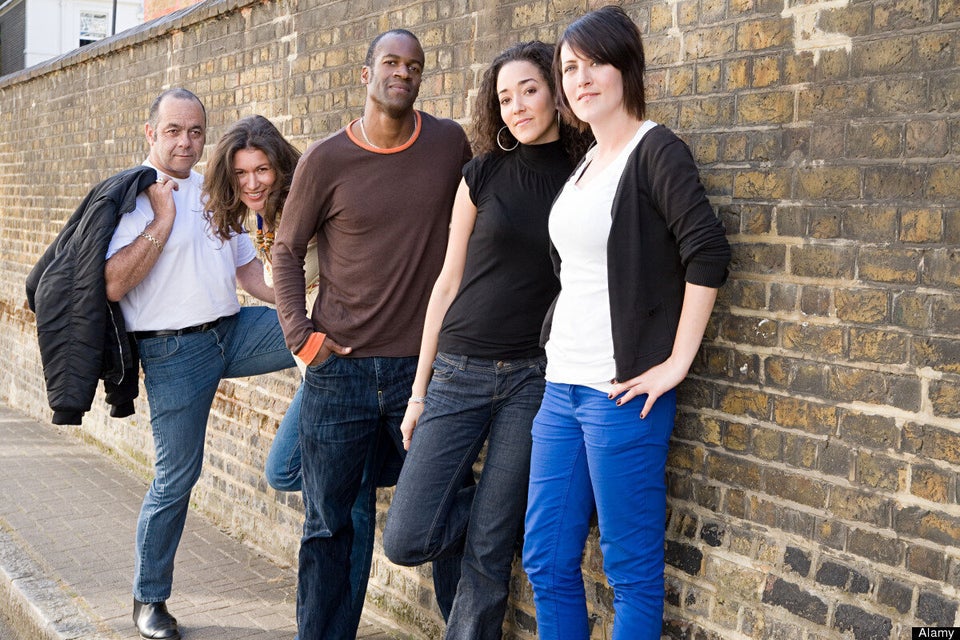 The Toll Of Mental Illness In Canada
In 2010 at age 18, Regula was diagnosed with post-traumatic stress disorder (PTSD) from the continuous abuse of being called "different" or "stupid" for not being able to focus or pay attention for an extended period of time.
"I didn't know what I was experiencing and I was scared to share what I was experiencing until I found a psychiatrist who was able to help me," says Regula, now 20 and a student of political science at Cleveland State University.
"The anxiety, panic attacks and other symptoms that come with PTSD have been the hardest to overcome. I still get frustrated with the symptoms I have to face on a daily basis."
ADHD, depression and PTSD by age 18. Ironically, Regula is one of the more fortunate young adults who detected the signs of mental illness early and sought professional help.
Stigma, Confusion And Lack Of Awareness: A Deadly Combination
Compounding this problem for young people struggling with mental illness is the onset of symptoms at a sensitive time in their lives, when many are self-conscious about the way they appear to others.
"Kids who are struggling at that age have extra difficulty being open about those struggles," says Gordon Floyd, president and CEO of Children's Mental Health Ontario. "It's very difficult for someone who is going through that identity-forming experience to expose themselves as needing a type of support that they're perhaps embarrassed about."
It can also be difficult for teens and their loved ones to distinguish between the regular ups and downs of growing up and a more serious mental health issue.
"One may see a variety of emotions and behaviours with adolescence such as moodiness, irritability and impulsiveness that can be fairly typical of adolescence or a manifestation of normal development," says Richard Shepler, senior research associate at the Begun Center for Violence Prevention at Case Western Reserve University, in an email to HuffPost Canada.
But these cues can also be misconstrued as experimentation, self-discovery and rebellion. Floyd estimates that as many as five out of every six young people who have a diagnosable mental illness or a significant mental health problem do not get connected to any kind of specialized treatment service.
Story continues below video:
"In some cases, I would assume and expect that they know that they've got a mental health problem and they're just reluctant to ask for help," Floyd says. "But in the vast majority of those cases, we believe that they are unaware that the difficulties they are having are mental health problems that could be treated and could be addressed successfully."
An unexpected barrier to diagnosis and treatment can be the parents themselves.
"There's shame in it, " Floyd says. "On the part of parents, there is a real fear that their children will be labelled and hampered for life if anybody ever sits down and gives them a formal diagnosis, so they avoid taking the child to a specialist who could even come up with a diagnosis."
But the consequences of late detection or no detection are potentially fatal: Up to 90 per cent of all suicide cases are preceded by a history of mental illness or disorders such as depression, according to the Canadian Mental Health Association.
A New Perspective On Mental Illness
"We have different standards for physical health and mental health," says Shepler. "We don't question a physical health diagnosis or stigmatize the person for a physical health diagnosis. That 46 per cent holds the youth accountable for behaviours that may be out of their control due to their mental health challenge."
"That feeling of people abusing or taking advantage of the mental health problem is widespread and that's really unfortunate because it's often not true," Floyd says. "While I'm sure there are some people who take advantage, overwhelmingly, the problem is that people aren't disclosing enough, not that they're disclosing too much, [and] not that they're leaning on a mental health diagnosis too much to get out of things."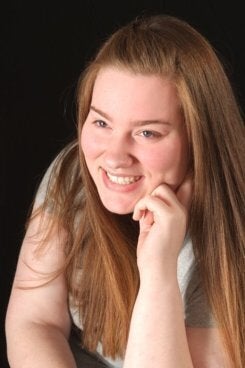 The transformative power of early diagnosis and disclosure on Regula's mental health makes a compelling case for increased awareness.
"I look back now and think that if I was diagnosed at 18 with ADHD, I would've started from a different place," she says. "Because so many things did change in those years that I already had a diagnosis that I was able to find the support that I needed and find the people who were understanding.
"If I (didn't) have these kind of outlooks and have the individuals in my life to say 'Hey, it's not bad, you're going to be okay,' I can guarantee I probably would've gone face down in the mud and I wouldn't be the person that I am today."
Regula has been an advocate for Resiliency Ohio and Youth Advocates for Mental Health, and has spoken at local and national conferences on bullying and mental health from age 11, which was also an advantage of her early diagnosis, she says, as she was able to talk about "what has happening while it was happening."
She wants to hold a public policy position focused on mental health, and hopes that by speaking about the issue, more people will realize that support is available.
"So many people are diagnosed and are scared to talk about it due to the stigma that goes with any mental health diagnosis," Regula says. "Maybe there is one person out there who is considering suicide because they feel like there is no hope in their future because of a diagnosis.
"If they can hear that someone was able to make it through the same thing and that they are not alone, maybe it will save a life."