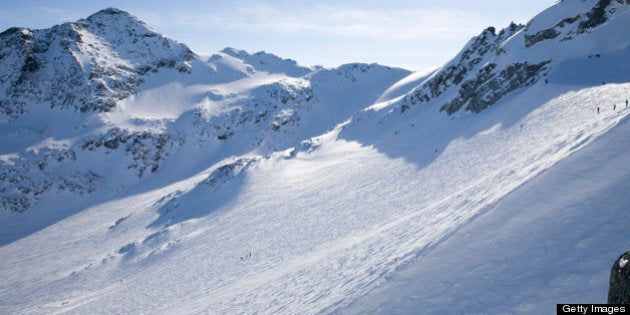 The bodies of a ten-year-old girl and her 49-year-old father have been found on Blackcomb Mountain, Whistler RCMP said in a press release Monday.
The two North Vancouver residents were reported missing on May 12, after failing to check-in at 4 p.m. as planned.
Update 2013-05-14:

The BC Coroners Service identified the deceased as Trevor Norman, aged 49, and his daughter Zarah, aged 10.
"The report was that a father/daughter duo had gone up Blackcomb Mountain on May 11th to camp out overnight and ski tour," said Sgt. Knapton, operations NCO for Whistler RCMP, in the press release.
Search and rescue teams were activated and worked alongside Whistler Blackcomb Ski Patrol in a search from 7 p.m. until around 11 p.m. Sunday, when conditions became too dangerous to continue, RCMP said.
"The search was reconvened this morning at 6.30 a.m. using multiple teams from Whistler, Squamish, Pemberton and Lions Bay and included an air component," Sgt. Knapton said.
At around 11.30 a.m. this morning, a tent was spotted above an area known as "The Windlip" on Blackcomb. It appeared that a large boulder had fallen from the rock face and landed on the tent killing both occupants inside, RCMP said.
Police are not releasing the names of the deceased at this time, RCMP said.