Forget Dior gowns! "Silver Linings Playbook" star Jennifer Lawrence has entered her goth phase.
The 22-year-old, who recently graced the Met Gala in a strapless black Dior gown and veil (and how can we forget the voluminous Dior that caused her to trip on the steps while accepting her Best Actress Oscar), ditched her glamorous gowns for a monochrome look while boarding a flight in L.A. on May 12. (We guess she didn't get the memo from Victoria Beckham that all celebs should wear high heels and mini skirts while flying).
Clad in all-black, the "Hunger Games" actress sported a comfy strapless maxi dress with a studded belt to show off her svelte figure. And of course, no Best Actress winner can fly without wearing movie star sunnies, a trendy bag and studded boots.
And what about the rumours that our favourite photobomber is back together with ex-boyfriend, actor Nicholas Hoult? Who knows what the future holds, but for now, Hoult says the twosome are "just friends."
Hey Jenn, Leonardo DiCaprio is single!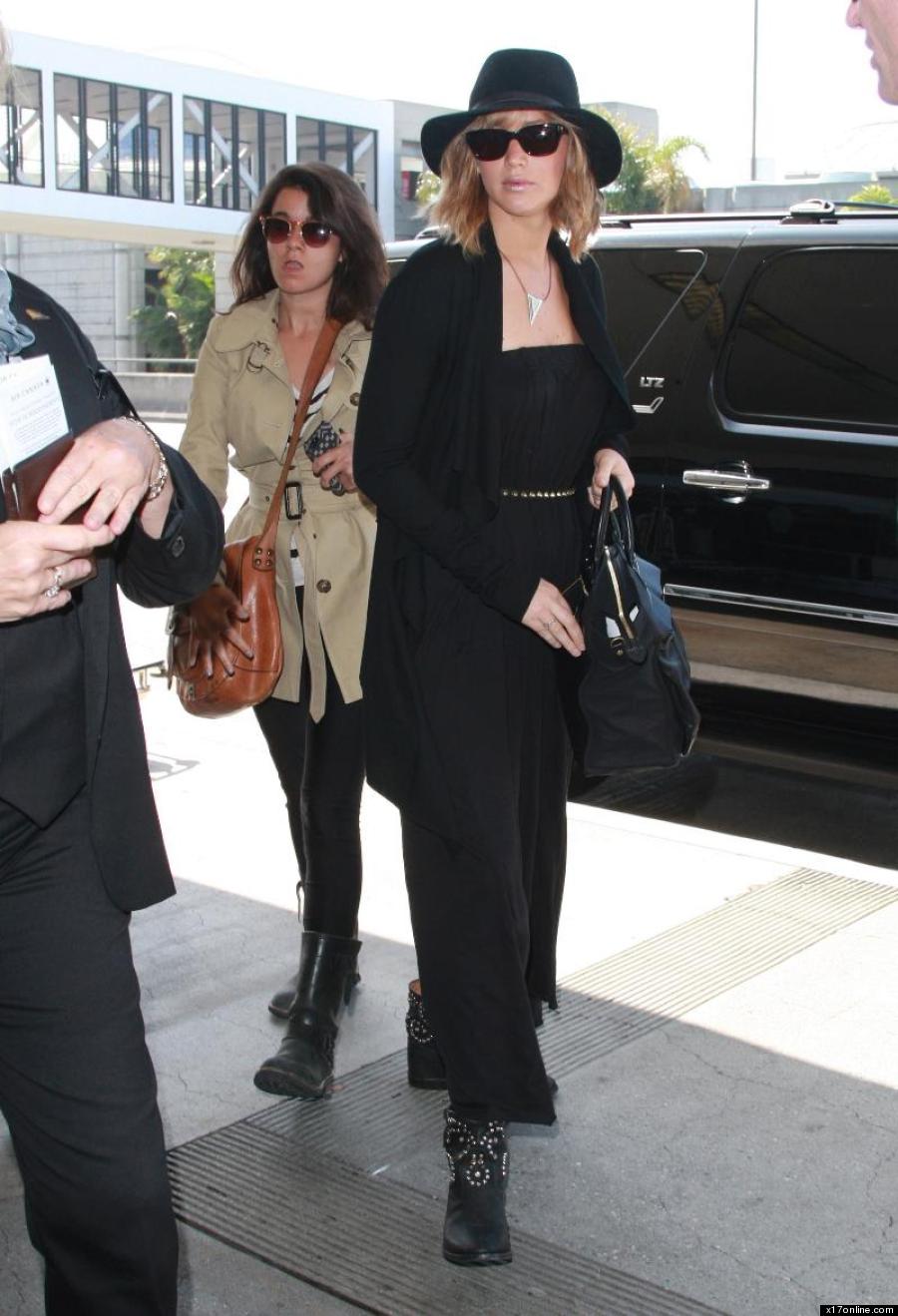 Jennifer Lawrence's style:
Jennifer Lawrence's Style Evolution