We hardly recognize Pamela Anderson without makeup!
The "Barb Wire" star was spotted shopping in Malibu on the weekend wearing only a hint of mascara and her blond locks pulled back into a bun revealing a bare, natural face. We hope we look this good when we're 45!
Complementing the Canadian star's au natural look was a grey maxi dress, gorgeous white Hermes birkin and her signature barbed wire tattoo.
Frankly, we're surprised that after spending so much time on the beach in skimpy swimsuits, the "Baywatch" star doesn't have the typical bad skin that comes with too much sun exposure. In fact, she looks just as good as she did when she was a young star on the rise.
Pammy has been trying to ditch her trademark sex icon style in favour of more subtle and tasteful looks. In April, Pam wore a cute LBD and Marilyn Monroe-esque hair at a photo event in L.A. and another black curve-hugging frock which revealed nary a breast or tattoo at the International Beauty Show in New York City.
However, Tommy Lee's ex took a backwards step in a frayed off-the-shoulder mini dress in Vegas at the beginning of May.
Sometimes it's hard to take the "Baywatch" out of our beloved Pam!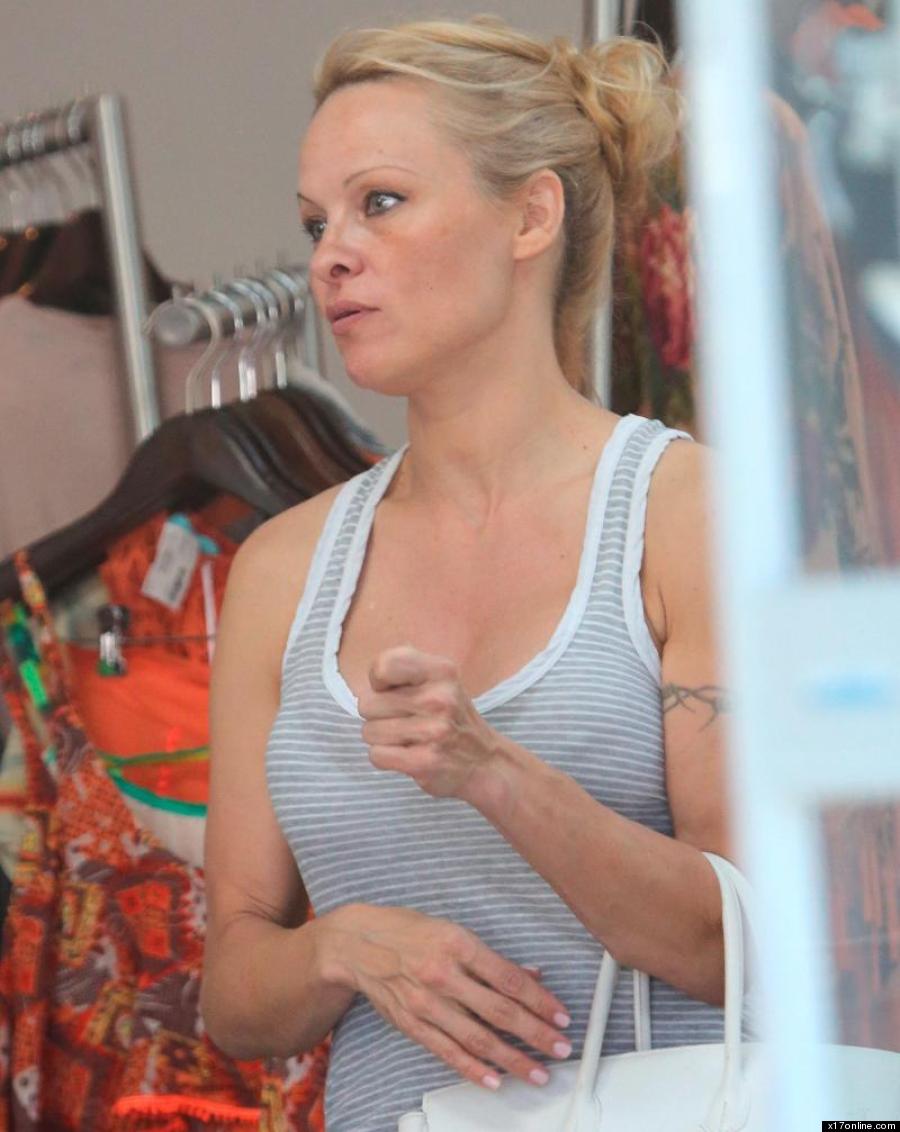 See her evolving style: