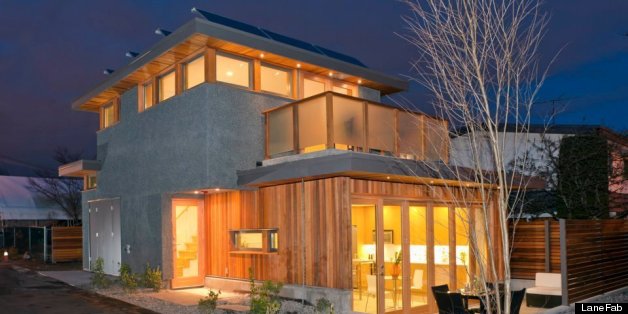 LaneFab
Vancouver's laneway housing policy is up for review this week, four years after city council unanimously passed a bylaw allowing back-alley garages to be converted into rental housing.
About 900 permits have been issued and more than 500 lane houses have been built since the 2009 bylaw was passed, and city planner Brian Jackson says laneway housing in Vancouver has been an overall success.
"There's been a lot of take-up and a lot of interest in this form of rental housing," he said.
On a standard lot, the laneway houses can have up to 500 square feet of floor space and be up to 1½ storeys high.
The idea was promoted by former mayor Sam Sullivan as part of his eco-density initiative and was meant to be an option for affordable housing in the city.
But leading up to the passing of the bylaw, many city residents expressed concern about parking, congestion, privacy and loss of views.
On Wednesday, city staff will recommend a simplified permit process so more laneway houses can be built in the city.
To address privacy concerns, Jackson said the city will encourage new homes to be a single storey, so laneway homes are not looming over the neighbours' backyards.
The proposed amendments also include requiring one external on-site parking space for the laneway house in place of an enclosed garage. In the report being presented to council, city staff said they believe that in some cases the enclosed laneway house garages are being designed and used as extra living spaces, which "could contribute to on-street parking difficulties."
A public hearing is expected to follow Wednesday's city council meeting.