Q: What kind of surgery did Jolie have?
A: Jolie had a preventive double mastectomy, meaning she chose to have both her breasts removed even though she had not been diagnosed with cancer.
Q: Why did she have the operation?
A: Jolie says that she inherited a faulty version of the BRCA1 gene. Doctors told her she had an 87 per cent chance of getting breast cancer and a 50 per cent risk of ovarian cancer. She said the surgery reduced her risk of breast cancer to below 5 per cent.
Q: What did the procedure involve?
A: In double mastectomies, surgeons typically remove as much breast tissue as possible. In Jolie's case, the doctors preserved the skin covering her breasts, inserting "fillers" for the breast tissue to keep the skin elastic for reconstruction. According to Jolie, she had implants put in nine weeks later.
Q: How many women have this faulty gene?
A: Only a small percentage of women inherit this same faulty gene, or a similar mutated version of a related gene, BRCA2. (The name stands for breast cancer susceptibility gene). These mutations are most commonly found in women of Eastern European Jewish descent; one study found 2.3 per cent of women in that group had the mutations — about five times higher than in the general population. Other groups, including the Norwegian, Dutch and Icelandic, also have slightly higher rates of these mutations.
Q: How do these genes increase a woman's risk of breast or ovarian cancer?
A: The average woman has a 12 per cent risk of developing breast cancer sometime during her life. In comparison, women who have inherited a faulty BRCA gene are about five times more likely to get breast cancer. In the U.S., about 5 to 10 per cent of breast cancers are thought to be linked to harmful BRCA genes. Women with these faulty genes may also have a 15 to 40 per cent risk of developing ovarian cancer, compared to about a 1.4 lifetime risk for women without such mutations.
Q: How can women find out if they have these gene mutations?
A: A genetic test using a blood test can detect these genes. Those at higher risk are those with close family members diagnosed with breast or ovarian cancer at an early age. Jolie says that her mother fought cancer for nearly a decade before dying at age 56. Genetic counselling is usually recommended to discuss the test and the results. "This does not mean every woman needs a blood test," Otis W. Brawley, chief medical officer of the American Cancer Society, said in a statement. "What it does mean is women should know their cancer family history" and discuss it with their doctor.
Q. What does the test cost?
A. The test can cost several thousand dollars. According to Myriad Genetics, the sole provider of such tests in the U.S., 95 per cent of patients have insurance that covers the test and the average out-of-pocket cost is $100. Myriad has a patient assistance program for those who aren't covered by insurance.
Q: What other options might Jolie have had?
A: Doctors would likely have suggested earlier screening tests, including mammograms or MRIs, but those would only help them spot breast cancer earlier, not prevent it. They might also consider using breast cancer drugs preventively, though tests of long-term use are still ongoing. Not everyone opts for surgery. "This is not a decision that people take lightly," said Dr. Emma Pennery, clinical director at the British charity, Breast Cancer Care. "You cannot decide to have a double mastectomy next week."
Q: How relevant is Jolie's decision to other women?
A: For most women, genetics will not play a big part in whether or not they get breast cancer. "The majority of women considering their breast cancer risk should focus on things like a healthy lifestyle, eating a balanced diet, keeping a healthy weight and not drinking too much alcohol," said Dr. Peter Johnson, chief clinician at Cancer Research U.K. About one-third of breast cancer cases in Britain are largely tied to modifiable lifestyle risk factors.
But for women with a similar genetic risk to Jolie, it's possible her decision will prompt more procedures. "It's a very empowering message that women are not helpless when faced with a genetic cancer risk," Johnson said.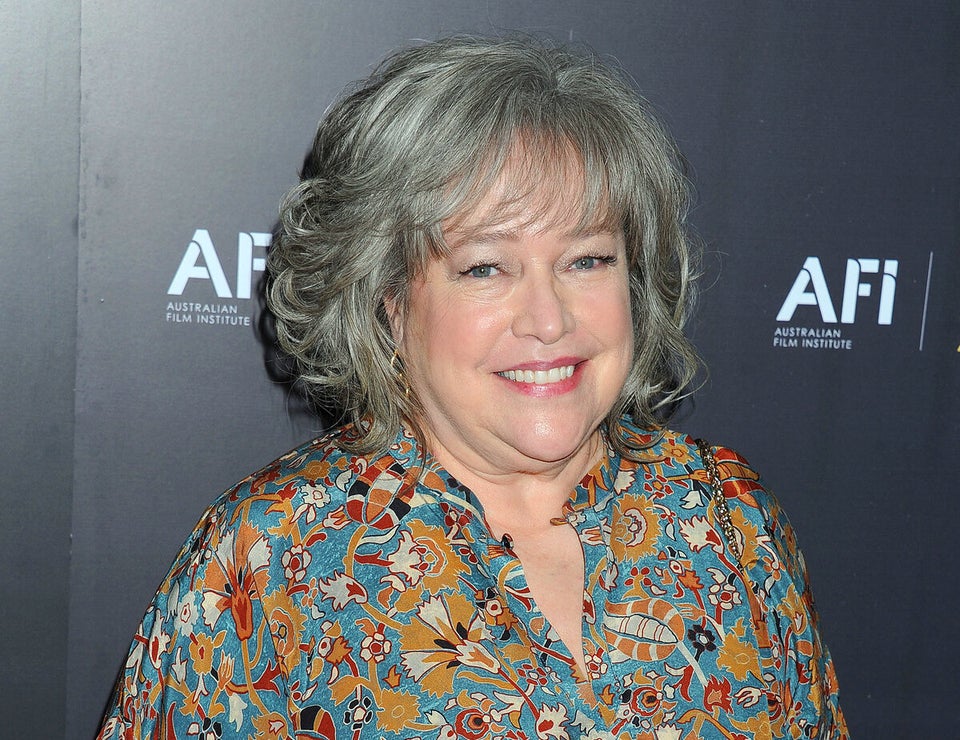 Celebrities Who Have Faced Breast Cancer