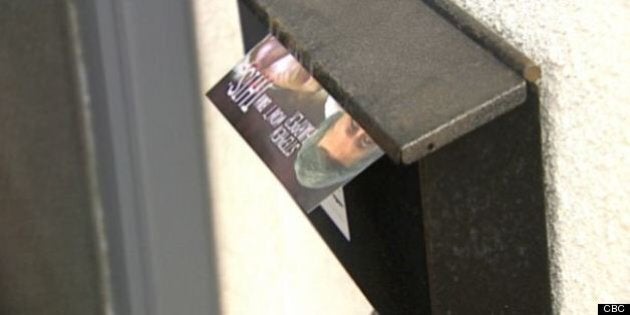 An anti-abortion group has launched a controversial campaign that targets Prime Minister Stephen Harper in his own riding.
The group is distributing graphic postcards that depict aborted fetuses next to the prime minister's face to doorsteps in southwest Calgary.
The campaigners want Harper to reopen the debate over abortion in the House of Commons, something he has long been opposed to.
"Our experience has been that when people see the images they change their minds on abortion," said Stephanie Gray, an anti-abortion campaigner with the Canadian Centre for Bio-Ethical Reform.
"So the question is will there be people who no longer want to support Stephen Harper as long as he refuses to protect pre-born children? Our experience has been when people see the pictures, yes, there will be people that refuse to support him."
But some believe theprotest could backfire.
"I think this pamphlet is kind of offensive … it doesn't do service to the cause of abortion or anti-abortion," said 67-year-old Norris Nash, one of the Calgarians who received a postcard.
More postcards planned
Political scientist Lori Williams said this most recent campaign in Harper's riding is unlikely to advance the cause.
"The fact of the matter is, it's going to upset a lot of people who look at this, and I just don't think that many who want a nuanced, balanced approach to this issue will support it," she said.
Joyce Arthur of the Abortion Rights Coalition of Canada goes even further.
"We think it's actually going to backfire on this movement and serve to actually divide the right even more," she said.
The Canadian Centre for Bio-Ethical Reform plans to hand out 250,000 of the postcards this summer, targeting four other politicians across the country.
Harper shutting down debate, say activists
It was 44 years ago today that Pierre Trudeau's government passed an omnibus bill that made abortion legal under certain circumstances.
But decades later there are still Canadians who are trying to reopen the debate both inside and outside Harper's Conservative caucus.
Recently, B.C. MP Mark Warawa has been fighting to raise abortion in Ottawa.
Thousands of protesters were also on Parliament Hill last Thursday for an annual anti-abortion rally, pledging to keep up their fight to end abortion in Canada.
Before the event, organizers of the event — called March for Life — accused Harper of shutting down any form of discussion or debate on abortion. Harper has consistently said he will not reopen the abortion debate while in office.
During the rally on the steps of Parliament Hill, the crowd was encouraged to send tweets to Harper saying they want abortion abolished in Canada.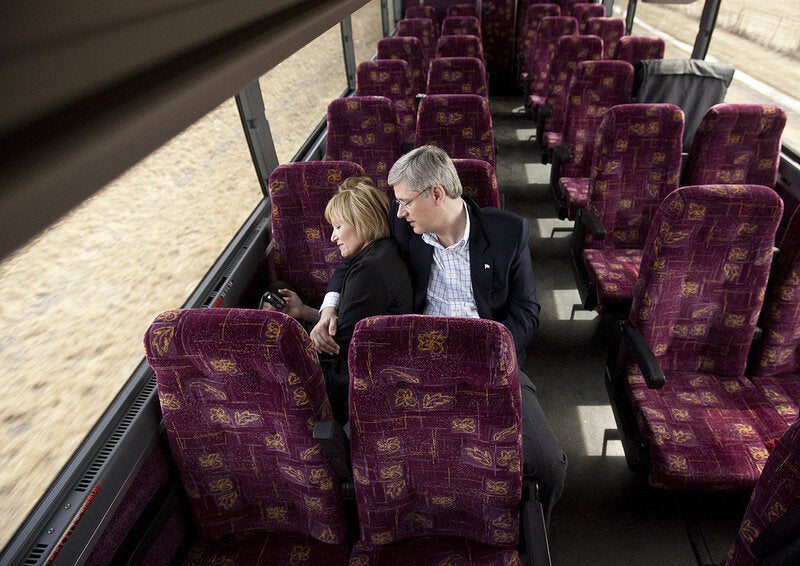 Memorable Stephen Harper Pictures