Carey Mulligan is officially the belle of the 2013 Cannes Film Festival ball.
The gamine Brit posed for a "The Great Gatsby" photo call in the idyllic city for Day 1 of the festival wearing a stunning strapless Balenciaga jumpsuit with handmade beading on a concave chest and Yves Saint Laurent t-strap heels.
Carey, who has been getting rave reviews for her portrayal as "Gatsby's" Daisy Buchanan, posed alongside co-stars Leonardo DiCaprio, Isla Fisher, Joel Edgerton and director Baz Lurhmann (who we hope meets up with Cannes judge Nicole Kidman to discuss a "Moulin Rouge!" sequel).
The "Pride & Prejudice" actress also made an effortless day to night outfit change at "The Great Gatsby" gala premiere in a white heavy satin Prada gown which flared out below her waist. (In fact, the dress reminds us a bit of Gwyneth Paltrow's pink dress she wore when she won her Best Actress Oscar in 1999.)
The 27-year-old newlywed (Mulligan married Mumford & Sons' Marcus Mumford in 2012) has been on a career and style high this year. From her stunning turn in a cutout Balenciaga at the Met Gala in early May to her avant-garde Tuxedo looks, the "Shame" star is well on her way to becoming a style icon.
Despite her success, the petite pixie rarely seems to crack a smile. (Look happy, Carey! The world is your oyster!)
What do you think of Carey's jumpsuit?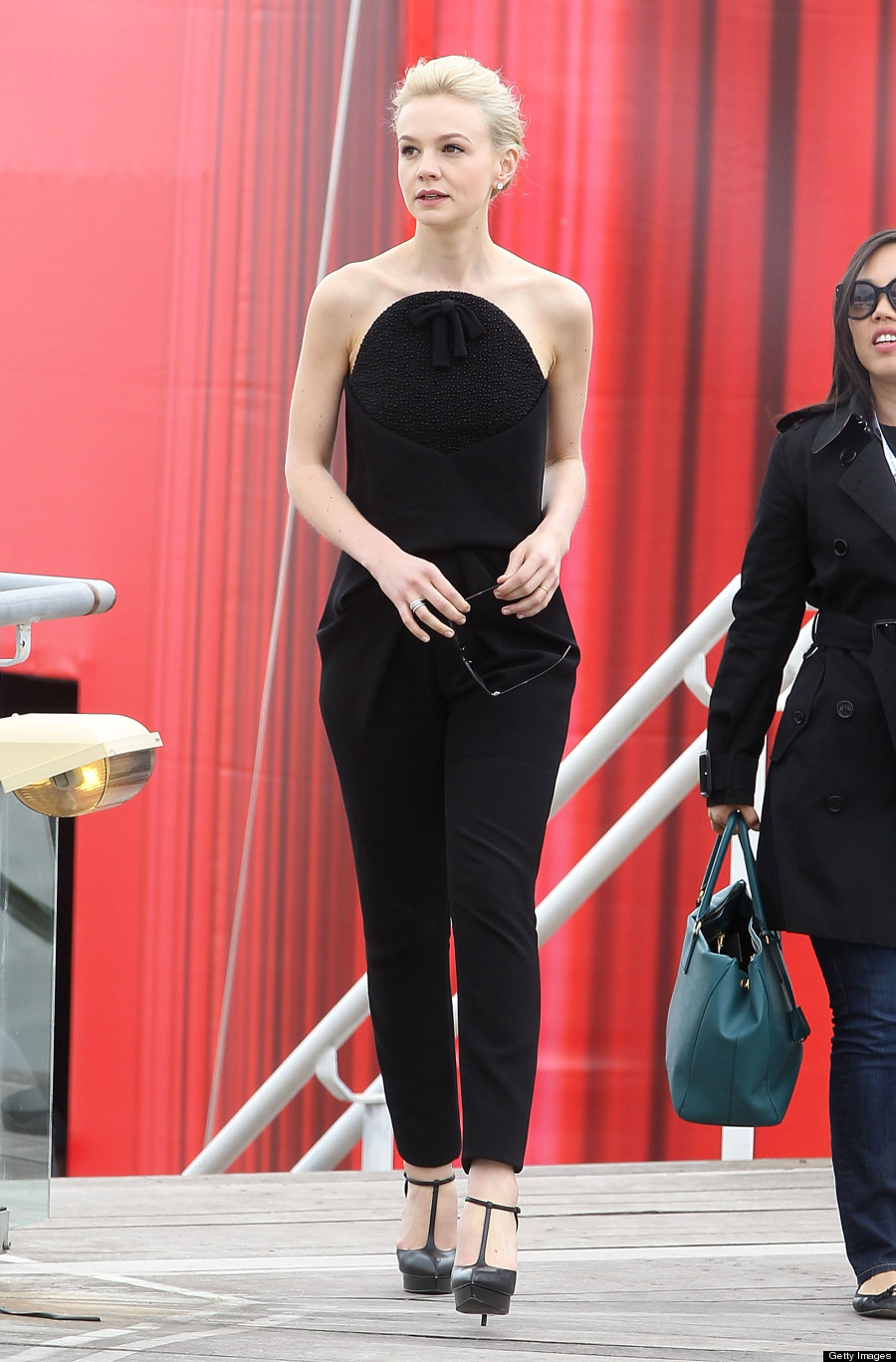 Carey's glamorous Dior gown at the "Great Gatsby" gala premiere: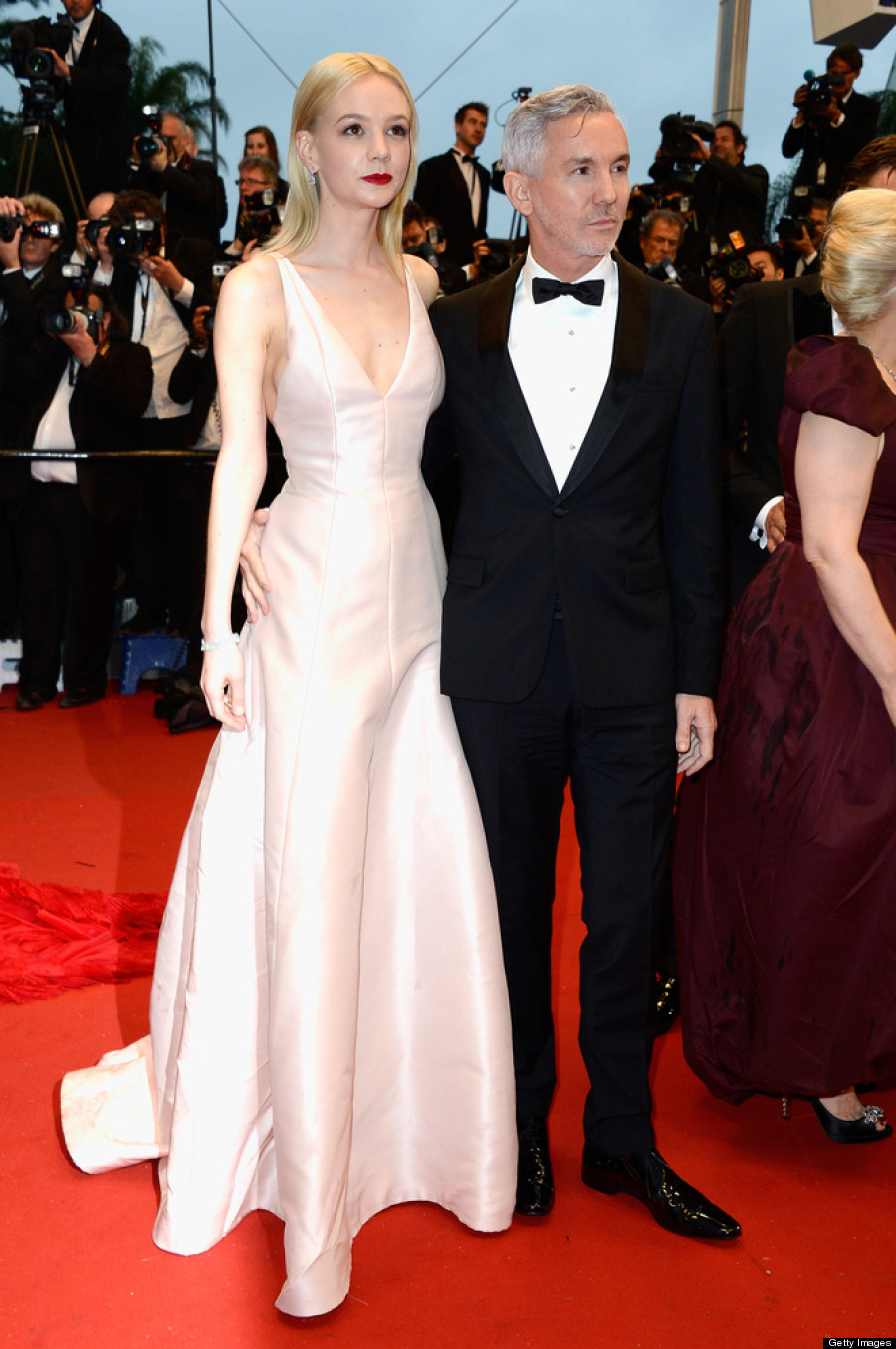 See more looks from the 2013 Cannes Film Festival: