Well, that's one way to get Liam Hemsworth's attention!
"Hannah Montana" star Miley Cyrus posed for a photo in pink underwear, "voodoo skull" boots and a matching motorcycle jacket but forgot one important piece of clothing: Her pants!
The "Last Song" actress was dressed up (or down, if you prefer) for a photo shoot for avant garde fashion designer Jeremy Scott.
Scott tweeted a photo of the 20-year-old starlet cuddling up to fashion stylist, Carlyne Cerf De Dudzeele. The designer captioned the pic "THE LEGENDARY STYLIST @carlynecerfdedudzeele ON SET W MISS @MILEYCYRUS IN MY VODOO SKULL BOOTS & BIKER JACKET ! #SMILEY"
Perhaps Miley is trying to get fiancé Liam Hemsworth to notice her? The couple have been plagued by breakup rumours ever since Liam was reportedly caught canoodling with "Mad Men" actress January Jones. Liam's brothers, including "Thor" star Chris Hemsworth, reportedly staged an intervention to try to talk the actor out of marrying Cyrus.
Broken up or not, Miley has been looking real good lately (check her out in a sexy netted gown at the 2013 Met Gala) and was named Maxim's hottest girl of the year.
You go, girl!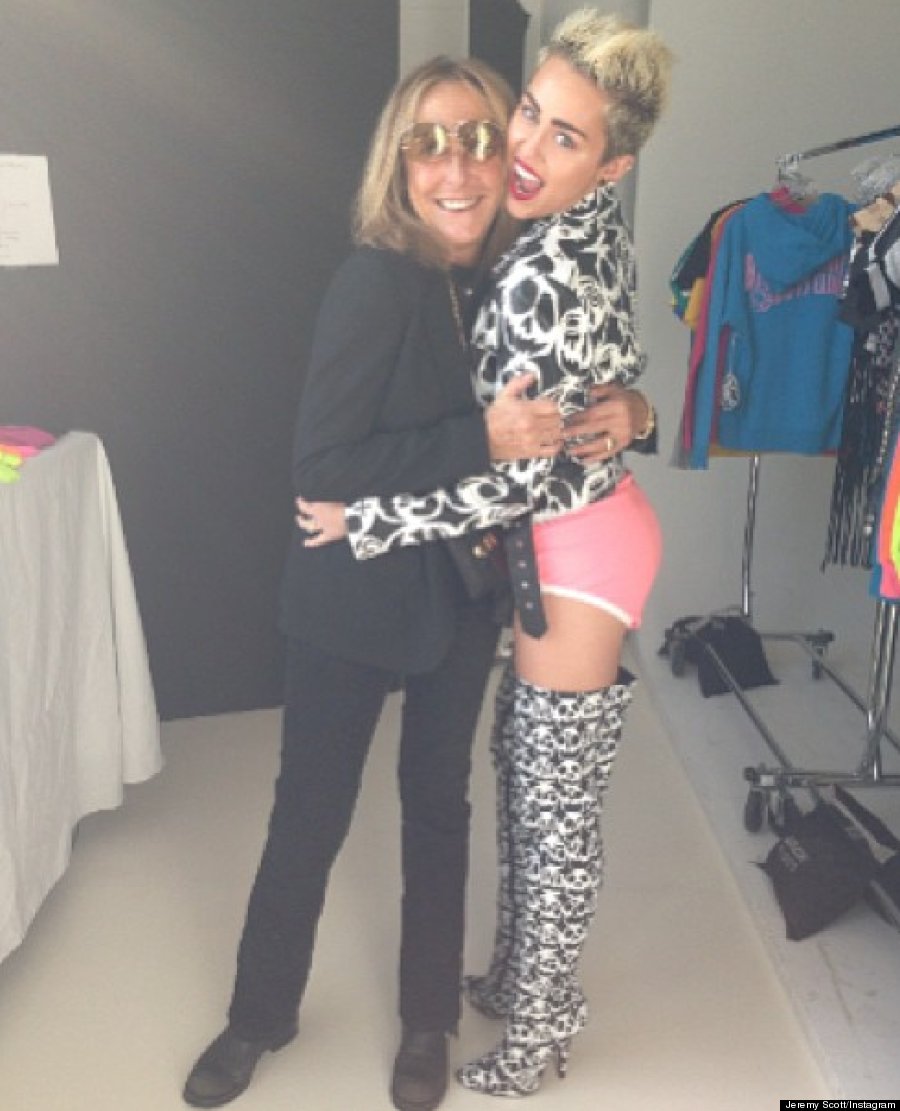 See Miley's style transformation:
Miley Cyrus' Transformation