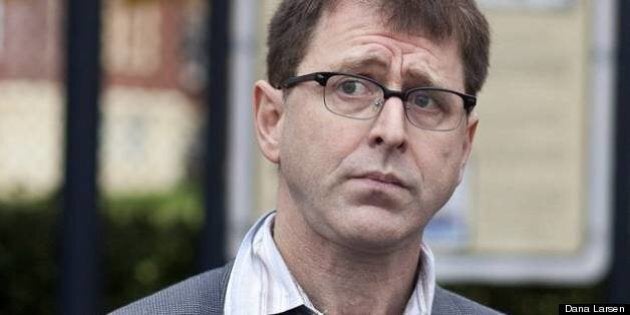 British Columbia NDP Leader Adrian Dix has kept a low profile since conceding victory to the Liberals two days ago in a surprise end to the provincial election, but some members of his party are supporting him.
Dix has made no mention of whether he intends to stay on as leader, only saying the future of the party would need to be assessed in discussion with his caucus.
Some members of the NDP brass publicly supported him on Thursday.
"Well, I think he is the man to carry on," said B.C. NDP president Moe Sihota.
"You know, I get a lot of questions from the media about leadership. I get no questions from the membership in that regard, and it's apparent to me that we don't have an 801 Club within our party."
Former B.C. NDP Premier Ujjal Dosanjh agreed, saying he doesn't expect a quick leadership change.
"My sense is that he may not step down and my sense also is that the party may say, 'No, don't do that right now. We have four years to go, lead us for a couple of years, have some stability, we'll rebuild.'"
Most opinion polls had the B.C NDP leading by a healthy margin and expected the party to form a majority at the beginning of the campaign.
But the NDP won 39.5 per cent of the popular vote, giving them 33 seats in the legislature. That's three fewer seats than they had before the election.