Getty Images
Aishwarya Rai is about to slay the 2013 Cannes Film Festival red carpet!
The stunning Bollywood beauty landed in France, holding on tight to her adorable 18-month-old daughter Aaradhya, as they made their way from the airport to the celebrity-filled city on Friday. (Fun fact: This will be Aishwarya's 12th consecutive year at Cannes!)
Looking none worse for the wear after a long flight, the 39-year old wore a comfy all-black ensemble with bright yellow accessories: a gorgeous chain-link shoulder bag and flats with little bows.
But it was little Aaradhya who made the real style statement! With a cute hair clip in her short locks, the tiny tot rocked a pale pink flaired sweater and heart-print pants with matching socks. (Remember when all you ever wanted to do was wear your favourite colour all the time?)
Aishwarya will be joining her husband Abhishek Bachchan to attend an event commemorating 100 years of Indian Cinema at the festival on May 19. Her father-in-law, Bollywood superstar Amitabh Bachchan, attended "The Great Gatsby" opening gala on May 15.
What we really want to know is: What will Aishwarya wear? We got a taste of Rai's superb flair for fashion at the Times Of India Film Awards (TOIFA) in Vancouver in April, proving again why she's not only the "Most Beautiful Woman in the World" but the most stylish.
What do you think of Aishwarya's look?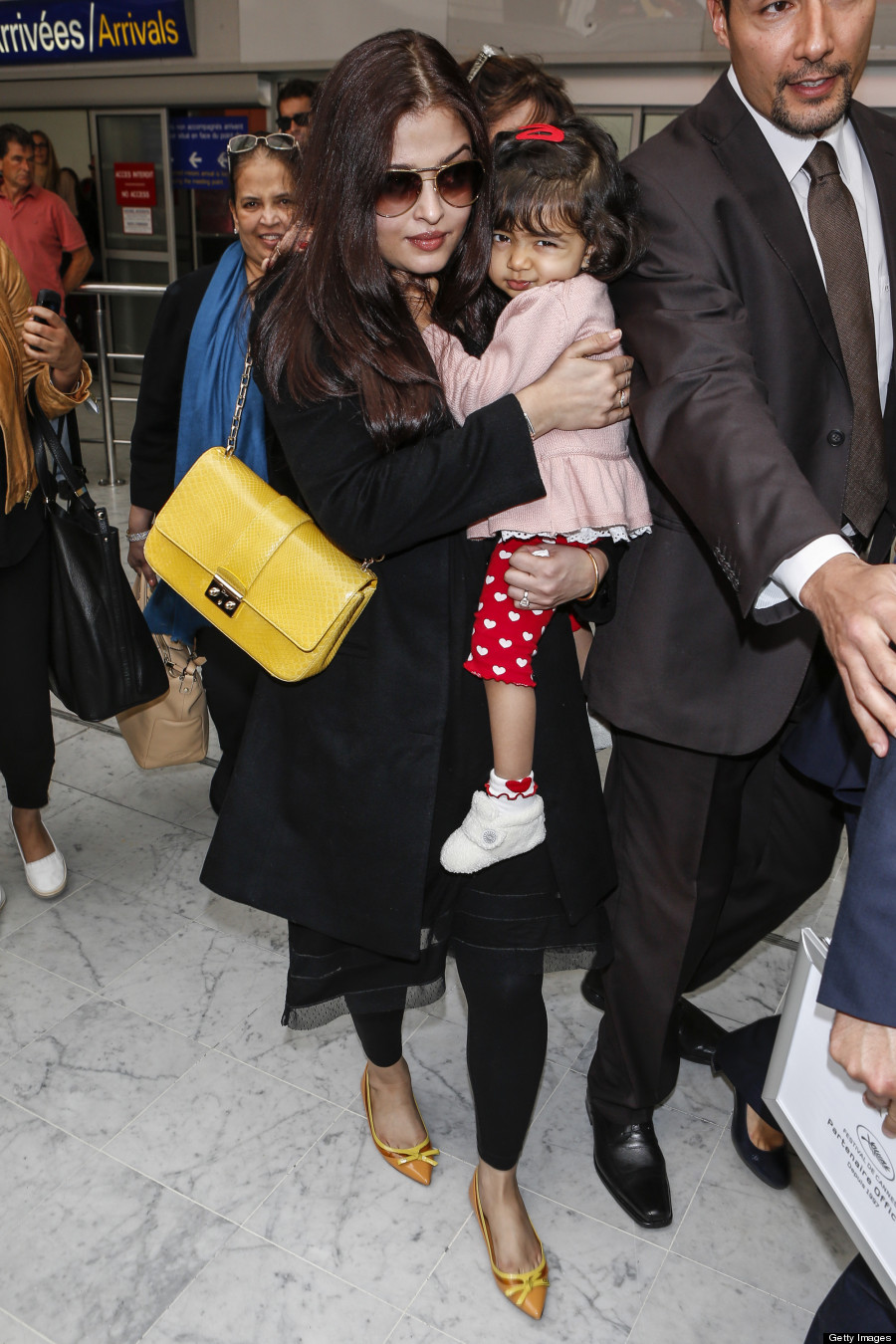 Check out more Cannes style:
2013 Cannes Film Festival Style