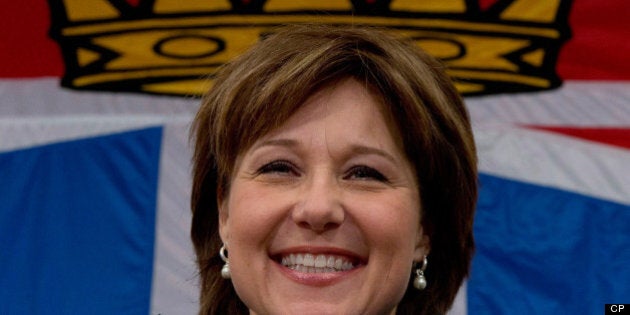 British Columbia elected more women to its legislature on Tuesday than any other province in Canada, and that's before Premier-elect Christy Clark even runs in a byelection for her seat.
Cathy Huth, chair of Equal Voice, an organization that works to increase the number of women running for political office, said it was good news to see so many women elected in B.C., adding that there's more work to be done to reach gender parity across Canada, the newspaper reported.
Now, she says, women will serve in the legislature long enough that they'll need to use the washrooms.
The B.C. Liberals elected 15 women, the NDP 13, while Vicki Huntington is the province's sole independent MLA.
Check out the female MLAs who were elected to B.C.'s legislature on Tuesday: