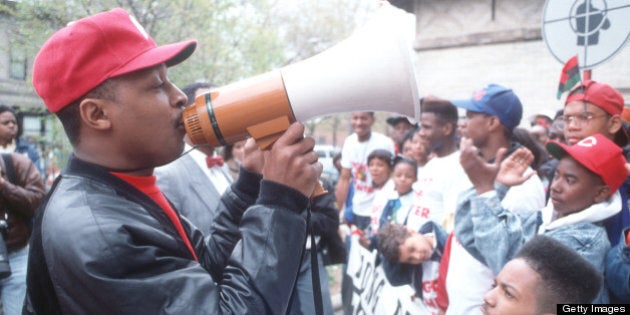 Crack has never gone away since the cocaine derivative's deadly arrival in the mid-'80s. But it's certainly being discussed more right now than anytime in recent memory thanks to the since-denied allegations, published in the Toronto Star and Gawker, that Toronto mayor Rob Ford was seen on a smartphone video smoking something from what was described as a glass "crack pipe."
Much of the subsequent reaction, from snarky tweets to Taiwan's CGI reenactment, have made fun of the situation. But if we need a reminder of how bad of a drug crack-cocaine is, you need to go no further than the hip-hop canon which since almost its earliest days as "the black CNN" has covered the crack epidemic as it left a swath of chaos and destruction across North America's inner cities and clearly continues to do harm to this very day.
Here are the 10 most powerful hip-hop songs about crack.