But the babe-a-licious star, who is retiring from soccer (or football, as they say across the pond) at the end of this season, wasn't always this hot.
In fact, back in the '90s and early aughts, the 38-year-old father was barely recognizable with his pale skin, goofy smile and slicked back hair. But none of that compares to his questionable style, which he proudly displayed alongside his then-girlfriend/fiancé, Posh Spice, who had major style mishaps of her own. (How these two made the adorably stylish Harper Seven Beckham, we will never know).
So to celebrate Beckham's career, we decided to show you another side of the H&M posterboy; a side that will not leave you quivering with lust.
Check out pics of David and Victoria Beckham back in the day: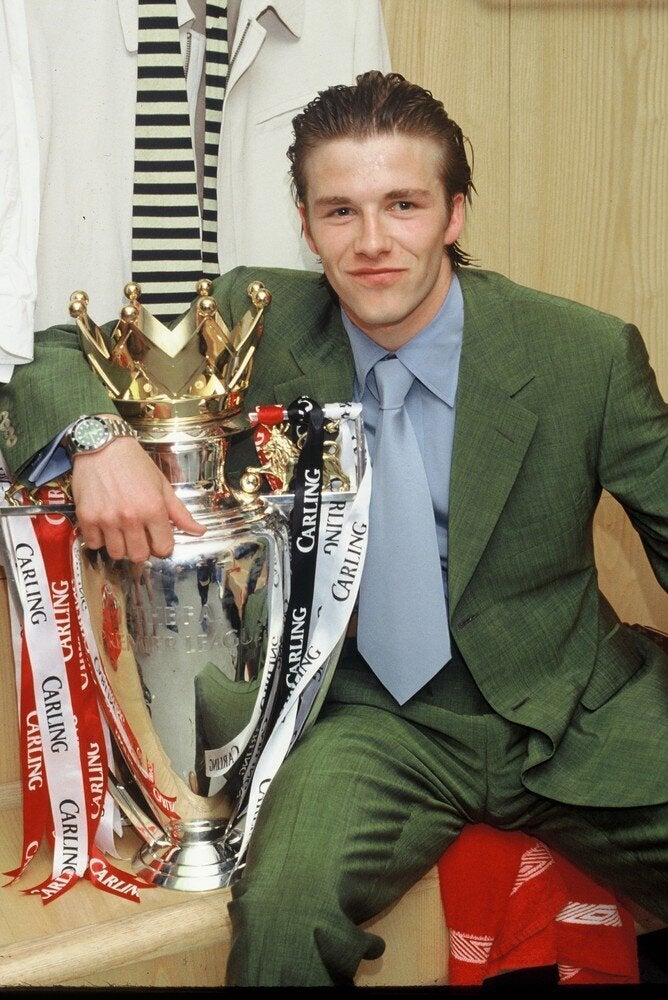 David Beckham And Victoria Beckham Back In The Day