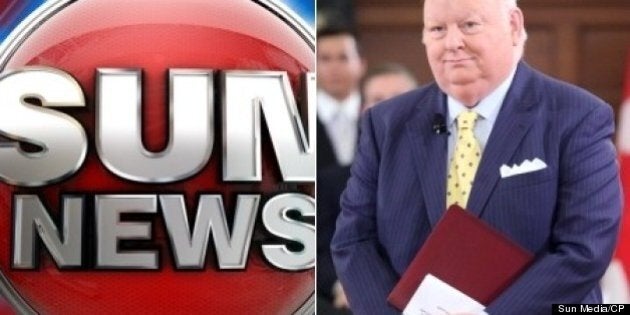 Sun News is denying a report that scandal-plagued Senator Mike Duffy inappropriately pressured the CRTC into approving its bid to be a mandatory part of cable and satellite TV.
CTV's Robert Fife cited an anonymous source Thursday to allege Duffy -- who resigned from the Conservative caucus on Thursday over a growing expenses scandal -- "approached a Conservative insider with connections to the CRTC three weeks ago to discuss Sun Media."
Duffy is well connected in Canadian media. He worked at CBC's Parliament Hill bureau for more than a decade before becoming host of CTV/Baton Broadcasting's Sunday Edition, which ran from 1988 to 1999.
It may also raise questions about the prime minister's role in the alleged effort to pressure the CRTC into approving Sun News' "mandatory carriage" licence.
Sun News is asking for 18 cents per TV subscriber per month, which is estimated to bring in about $18 million in annual revenue.