Nicole Kidman's just getting the party started!
Tom Cruise's ex made a playful wink in a sexy patchwork leather dress at a party hosted by Calvin Klein in Cannes on Thursday.
The stunning 45-year-old, who is a jury member at this year's Cannes Film Festival, channeled the seductive mood from the film that she made with Cruise, "Eyes Wide Shut" (without the orgy, natch).
But what we really want to know is: How did Nicole stay cool decked out in leather in a notoriously hot city? Were there electric fans hidden underneath the voluminous skirt? Did she have her minions wipe her down with wet towels in between photo takes?
Whatever her secret, Kidman has been acing her Cannes style, first in a clingy sparkly dress at a photo call and then in a beautiful floral Dior gown which channeled Grace Kelly. (Nicole is playing the late actress/princess in an upcoming film called "Grace of Monaco.")
What do you think of Nicole's leather dress?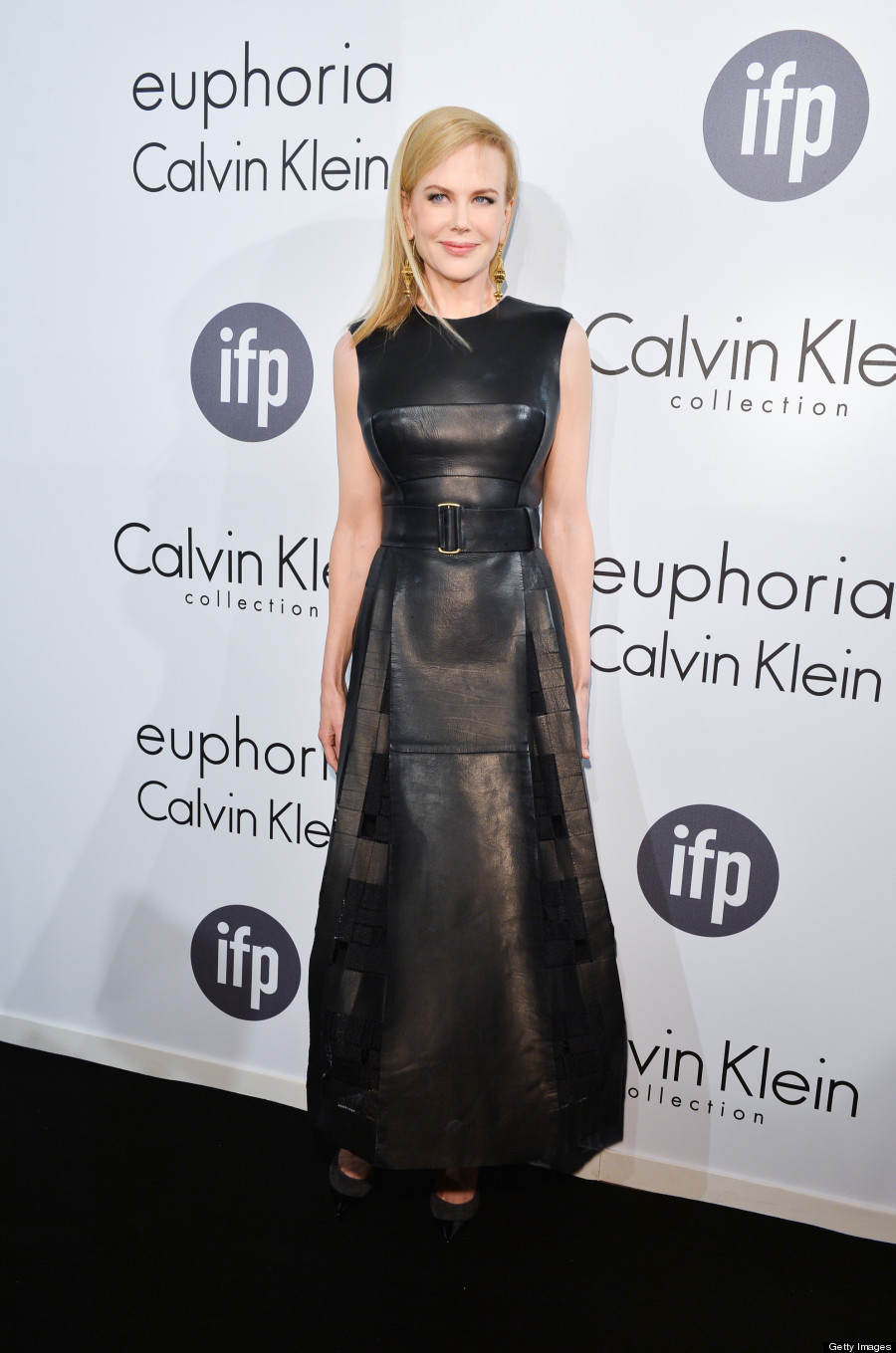 Check out more Cannes looks here:
2013 Cannes Film Festival Style