Toronto's mayor Rob Ford is a polarizing figure in the city's politics. Since his election in 2010, the conservative, deficit-reducing and brash but folksy politician has made the headlines.
For good, bad and the ugly, Ford's pubilc stunts, gaffes and near-removal from office have given him wide press beyond the borders of Canada's biggest city of 2.6 million.
U.S. website Gawker and The Toronto Star thrust the mayor into the spotlight again on Thursday night with some bombshell reports of a video a man was trying to sell the media organizations.
For our HuffPost international readers, and for those Canadians still unfamiliar with Rob Ford, we present a brief history of Rob Ford.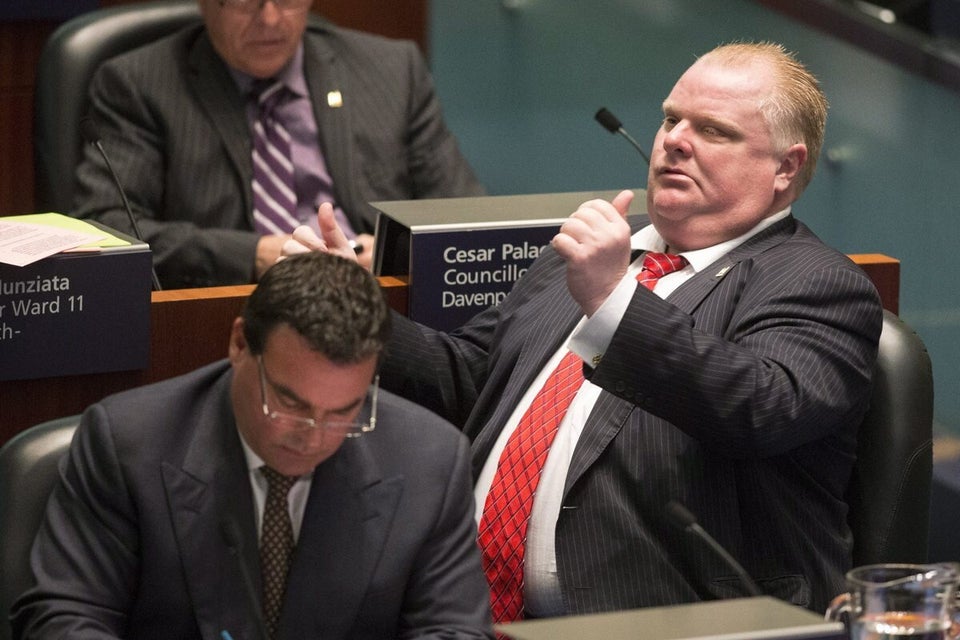 The Many Faces Of Rob Ford