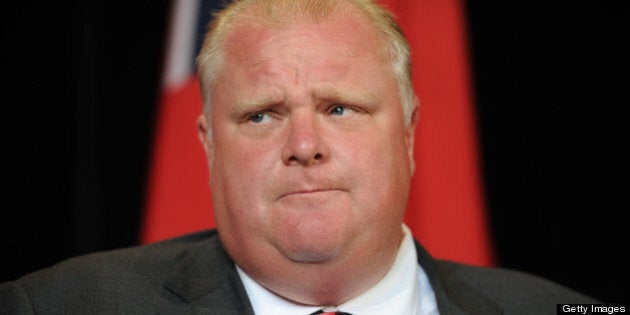 Like most people waking up on Friday in Toronto, musicians are reaction to allegations Mayor Rob Ford was caught on video smoking a substance believed to be crack cocaine. The Toronto Sun this morning reports Ford's lawyer Dennis Morris said he spoken to Ford yesterday and "he denies any such allegation."
The controversy began last night when U.S. site Gawker claimed they were offered a video showing Ford in the alleged compromising position with sellers of the video asking media outlets for a six-figure sum.
The Toronto Star then reported last evening that a cellphone video was being "shopped around Toronto" by some Somali men involved in the drug trade. Two reporters from the outlet viewed the video and said it seemed to show Ford sitting and inhaling something from a glass crack pipe. Ford reportedly can be heard talking about different topics including politics, Federal Liberal Party leader Justin Trudeau and the football team he coaches.
Upon Gawker's posting of the story, Ford's lawyer quickly sent an email to the outlet saying, "Mayor Ford denies such took place, and if such posting occurs, it is false and defamatory, and you will be held legally accountable."
Here are some reactions from musicians regarding the controversy: