Jessica Biel didn't have a movie showing at Cannes 2013, but she held an important role nevertheless: That of supportive wife.
The "Total Recall" star stood by her new husband, singer Justin Timberlake as he promoted his new movie "Inside Llewyn Davis" at the Cannes Film Festival over the weekend.
The brunette beauty must have gotten the memo that a black and white motif is a huge trend at Cannes, as many other actresses including "Hunger Games" star Jennifer Lawrence and "The Girl With the Dragon Tattoo" actress Rooney Mara have walked the red carpet in similar-looking gowns. (And we may as well add Emma Watson, Zooey Saldana and Carey Mulligan to that list too.)
But we have to give points to Biel for showing a pop of tangerine on her Roksanda Ilincic dress (and cute clutch) and adding a dash of glamour with her Christian Louboutin slingbacks. (Jessica also rocked a feathered Marchesa frock and a serpent necklace later that day.)
Hubby Justin Timberlake, who's still riding the success of his new album "The 20/20 Experience," almost outshone his wife in a grey Tom Ford jacket, white collared shirt and his newly flat hair slicked back.
What do you think? Are they the hottest couple of Cannes 2013?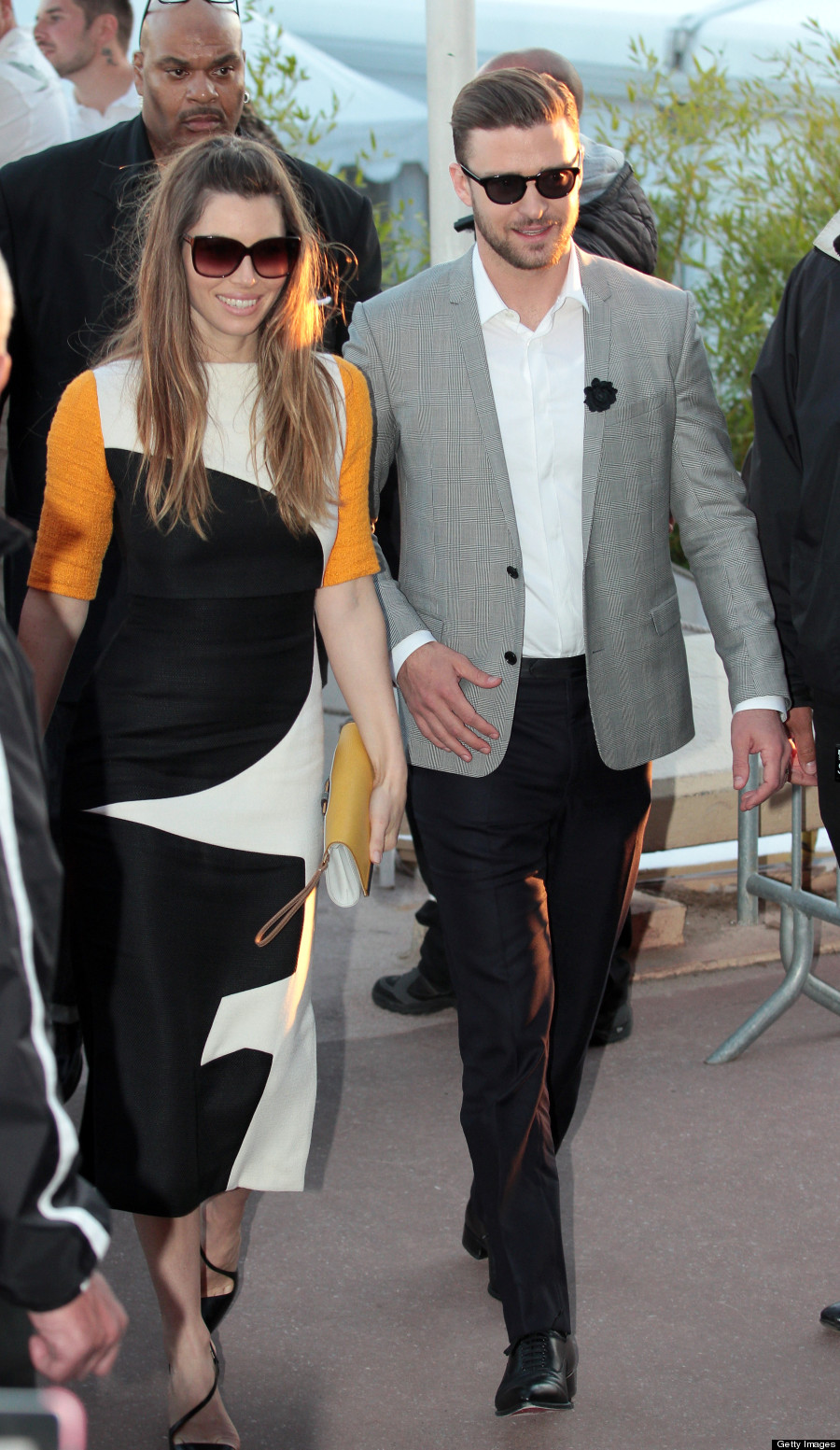 See more Cannes 2013 looks here: