Marion Cotillard looked like the belle of the ball at the 2013 Cannes Film Festival, but the stunning French star inadvertently wore a gown that was very similar to another actress' dress.
The "Dark Knight Rises" star attended the premiere of hew new movie "Blood Ties" on May 20 wearing a multi-coloured gown that had the same colours as Jessica Biel's Cannes 2013 dress.
Marion rocked the pleated Dior mullet gown which featured bright yellow, lilac pink and blue panels as well as a generous amount of black and white, a trend that has cropped up several times at this year's film festival.
Unlike Biel, who kept her hair long and shaggy, Marion swept her gorgeous brunette locks into a chic bouffant. How very French of her!
The stunning 37-year-old mom was joined by her partner, French actor and director Guillaume Canet at the premiere. Think the couple will join Jessica and her husband Justin Timberlake for a double date?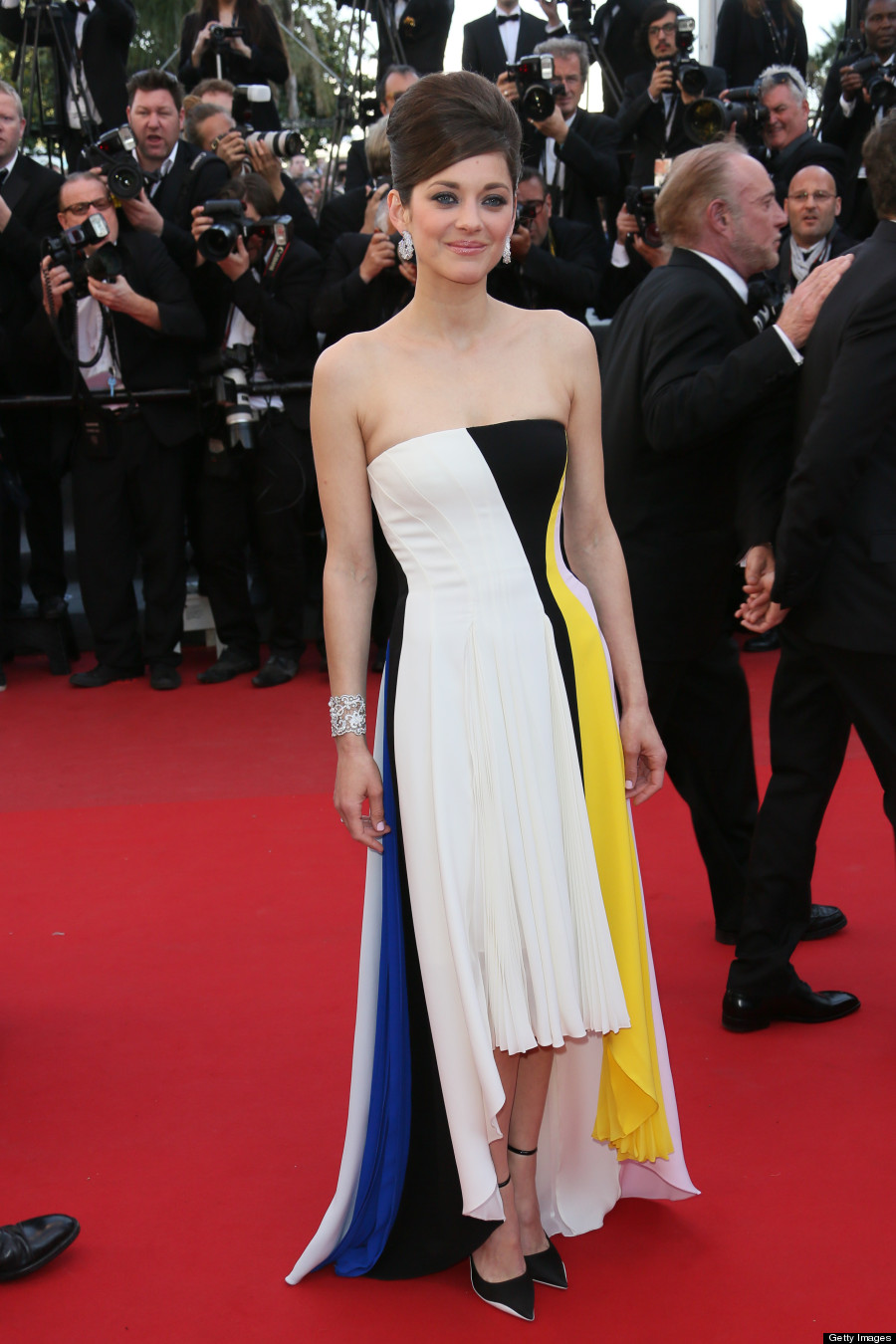 See more 2013 Cannes looks:
2013 Cannes Film Festival Style