x17online.com
Paris Jackson has inherited dad Michael Jackson's flair for fashion.
The 15-year-old was spotted wearing her new orange locks, which sported hints of blond at the tips, while out on a coffee run in California on Tuesday.
Paris, who loves to share her ever-changing look on Twitter, chopped off her hair into a dramatic short 'do à la Miley Cyrus last year and dyed it raven black later on.
But her new ginger hue may have been an accident. Jackson tweeted in early May:
"ohmygod i look like ron weasely idk if this is awesome or not."
Ron Weasley, for those who don't know their Harry Potter, was part of a family full of ginger-haired wizards.
Although Paris isn't attending Hogwards, she may be moving in with a another member of her family, her mother Debbie Rowe. (Although sources say these reports are not true).
Either way, Paris seems to be a happy teen.
What do you think of her hair?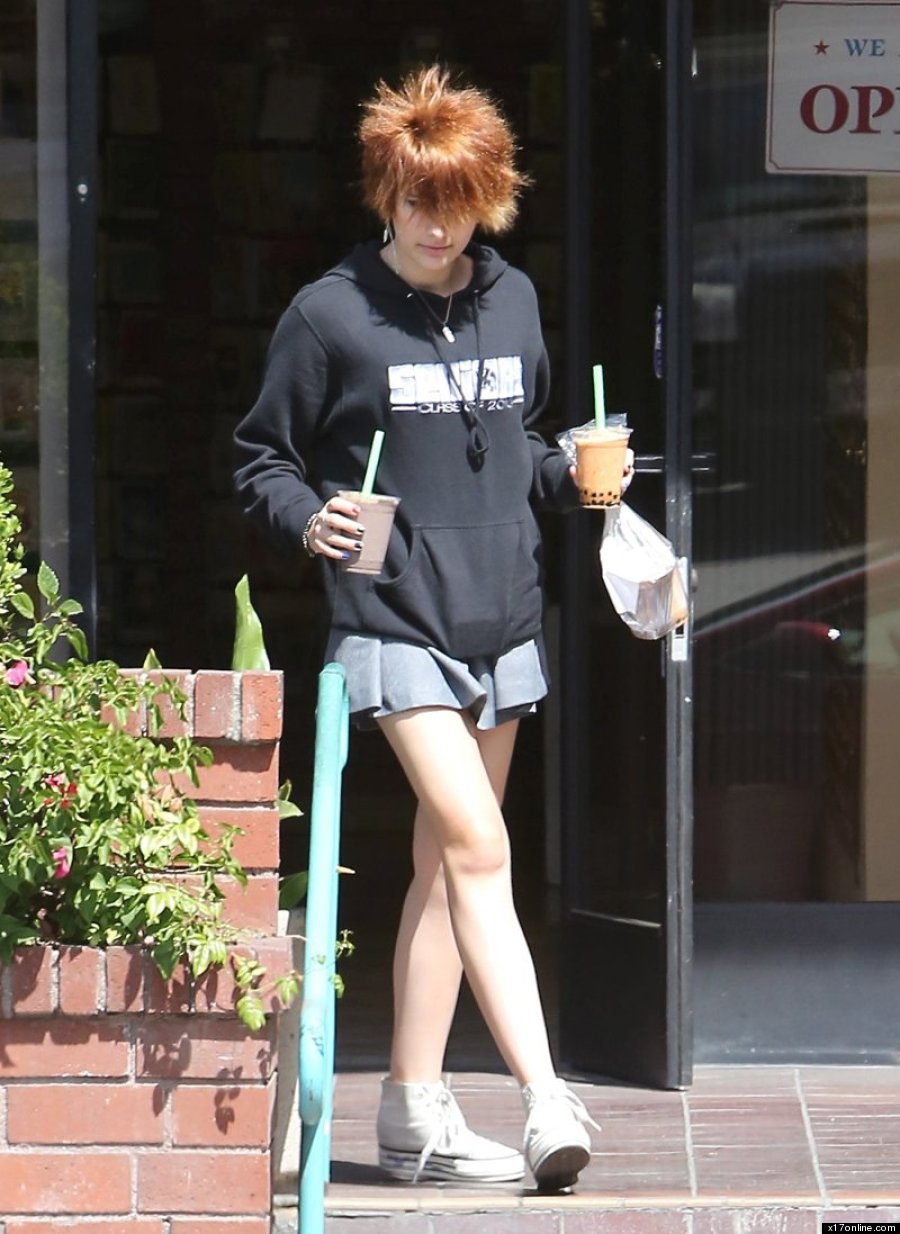 Also on HuffPost
Michael Jackson and his children