Ontario MPP Cheri DiNovo, or at least a member of her staff, must really love burgers.
"GUYS I FORGOT ITS MOTHERF***ING BURGER WEEK. IT'S LIKE THEY KNOW IT'S MY BIRTHDAY SOON," a tweet from DiNovo's account stated on Thursday morning.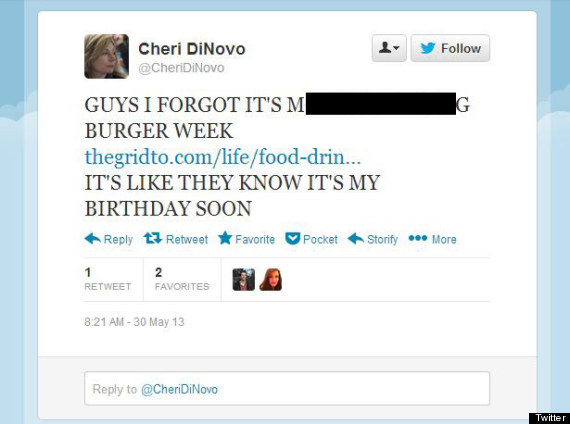 The tweet was quickly deleted and a staffer followed it up with a sheepish Twitter apology.
Whoops, sorry!Staff member forgot to log Cheri out...

— Cheri DiNovo (@CheriDiNovo) May 30, 2013
Judging from the friendly ribbing from Twitter users it seems like the staffer's gaffe was a harmless one. But we bet they'll be checking their tweets a bit more carefully now.
DiNovo is the NDP MPP for Parkdale-High Park in Toronto and a United Church of Canada minister.