Tom Cruise's daughter Isabella Cruise is the latest celebrity offspring to chop off her hair.
First, Will Smith's daughter Willow Smith shaved her head in a dramatic departure from her long "whip it" locks back in 2012.
Then, Michael Jackson's daughter Paris Jackson (who may have been influenced by Miley Cyrus' radical pixie cut), followed suit and cut her hair into a cropped 'do in September.
Isabella, who was adopted by Cruise and ex-wife Nicole Kidman along with brother Connor, showed off the shorter, blonder 'do on Instagram. Tattoos visible on her arm, the 20-year-old looks like a typical young woman experimenting with her style.
In another Instagram pic, Isabella's full head of hair can be seen, this time styled in a mini fauxhawk with the sides of her head shaved and the front tips of her hair pointed up. Cruise captioned the photo "@felixkunze we officially match now #shorthairbuds."
We're a bit surprised that Kidman's daughter is showing herself to the world. Although brother Connor has been making headlines as a DJ and has recently starred in the 2012 movie "Red Dawn," Isabella is rarely seen in public, with her last red carpet appearance being at her brother's 17th birthday party in 2012.
Both Isabella and Connor live with dad Tom, much to the chagrin of Nicole who told Hello! magazine that she wished her children lived with her. "They live with Tom, which was their choice," she told the magazine. "I'd love them to live with us, but what can you do?"
What do you think of Isabella's new haircut?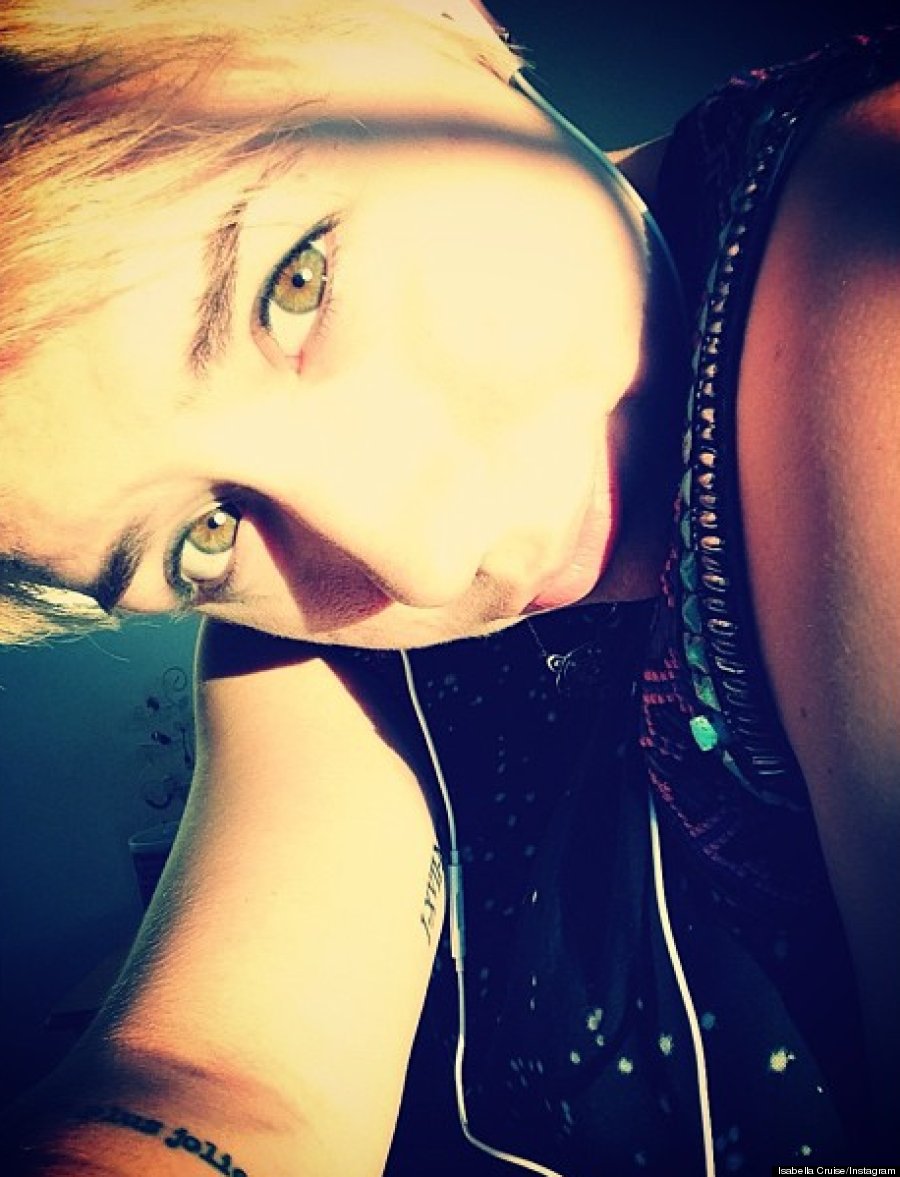 More celebs with short hair!
Celebrity Short Hair Inspiration