Nevermind Jennifer Lopez's controversial, skimpy "Britain's Got Talent" outfit. We're more concerned about her confusing footwear!
The "On the Floor" singing sensation was photographed at the BBC Radio 1 studios on Thursday wearing pink studded heels. Or are they booties? Or are they peep-toe heels? We don't know! JLo, just pick a shoe trend and stick with it!
Thankfully, the rest of the 43-year-old's outfit was way better. Sporting blue skinny jeans, a sheer blouse under a white blazer and a sexy snakeskin envelope clutch, the former "American Idol" judge still has some of that Jenny from the block flavour.
And who needs makeup? J to the L-O barely needs to touch up her face! Instead, the mom to twins Emme and Max went for a natural look with light pink lip gloss, some mascara and let her healthy glow shine through.
No wonder boy toy Casper Smart can't get enough of our favourite diva.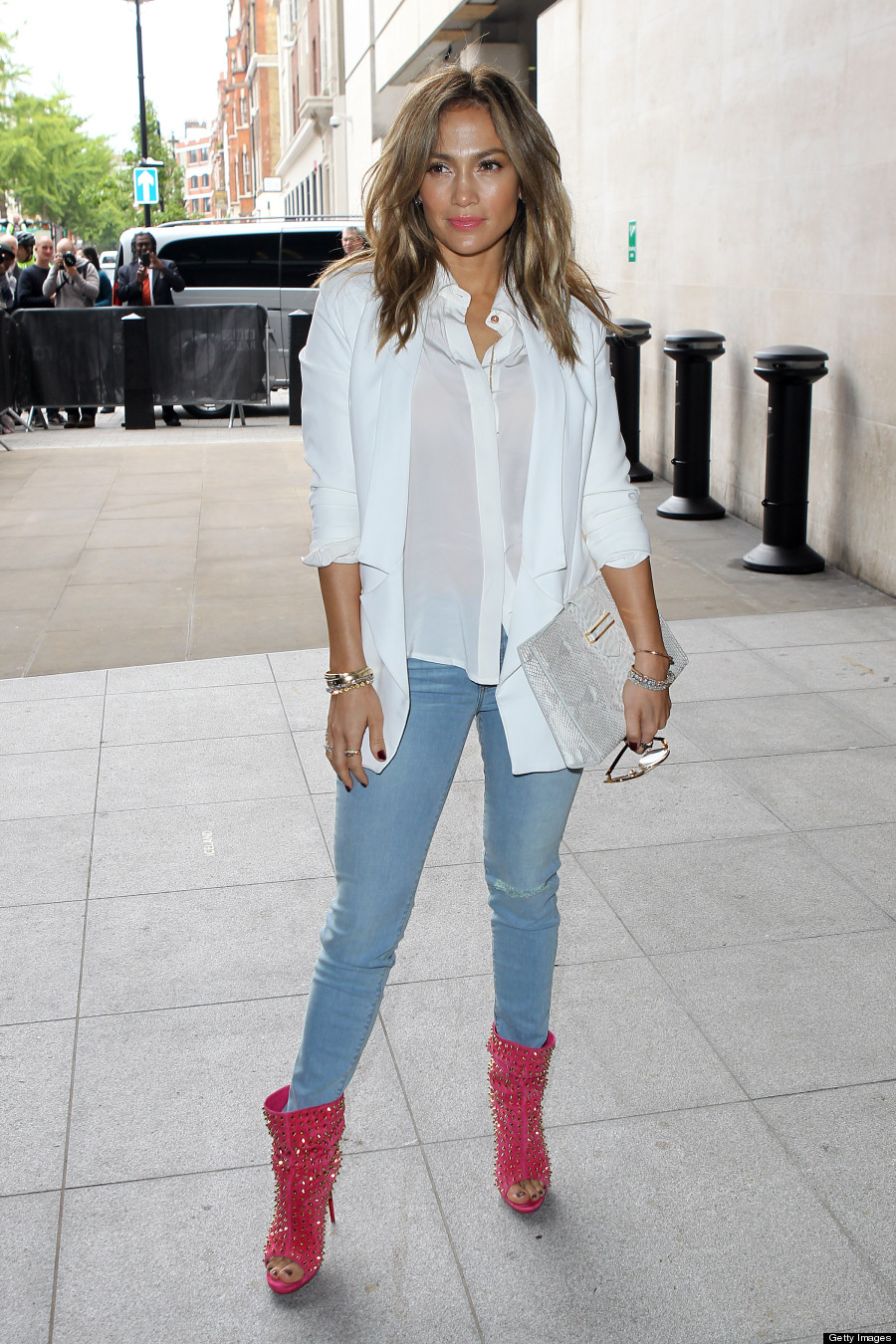 Oh, how we love JLo's style!