Whoosh!
That was the sound of Kim Kardashian's dress flying up, nearly revealing her underwear.
The pregnant "Keeping Up With The Kardashians" star, who is expecting her first child in July, was photographed having a very Marilyn Monroe "7 Year Itch" moment while on her way to her car in Los Angeles.
Too bad that boyfriend Kanye West wasn't around to make sure her skirt stayed down!
We don't know how or why people are criticizing the 32-year-old for her pregnancy weight gain but we think she looks fab. Just look at the yummy mummy to-be's toned legs!
And forget the baby bump (which is a reality star in its own right); we're totally coveting Kardashian's black snakeskin tote and ankle sandals. (Thank God she wasn't wearing the painful looking sandals that dug into her feet.)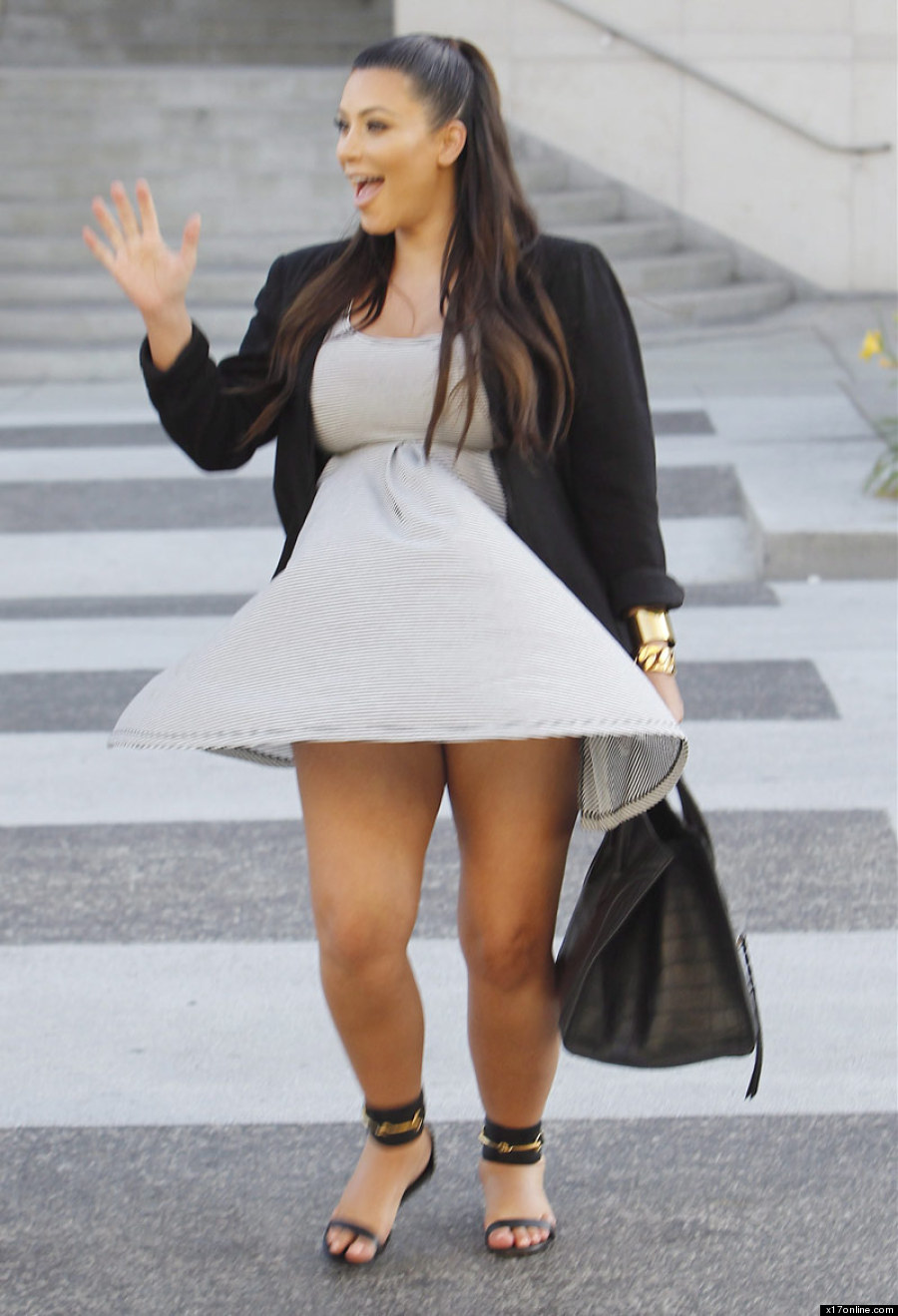 See Kim's maternity style:
Kim Kardashian's Maternity Style