While the world tries to keep up with Miley Cyrus' and Liam Hemsworth's on-and-off engagement, the former "Hannah Montana" star isn't afraid to mess with our heads.
Miley posed for a Twitter photo recently looking serene and drama-free in a white, frothy dress which looked very similar to a wedding gown. What are you trying to say Miley?
After Us magazine reported that the "Party in the USA" singer and "The Hunger Games" star were over, a source told E! News that the engagement was still on. So which is it? Guh, we can't think about this anymore.
Perhaps Miley's tweet was a subtle clue that all is well between her and Hemsworth. But we're really scared that the former Disney teen queen is going to get that bright red lipstick all over her dress!
We shouldn't worry about Miley and potential beauty mishaps; "The Last Song" actress has been upping up her style ante these past few months from her punk-themed mesh dress at the 2013 Met Gala to a sexy strapless jumpsuit she rocked at the Maxim Hot 100 party (where she was crowned the hottest woman over the likes of Kate Upton and Selena Gomez.)
So no matter whether the 20-year-old and Liam break up, she will always have a spare wedding dress, just in case.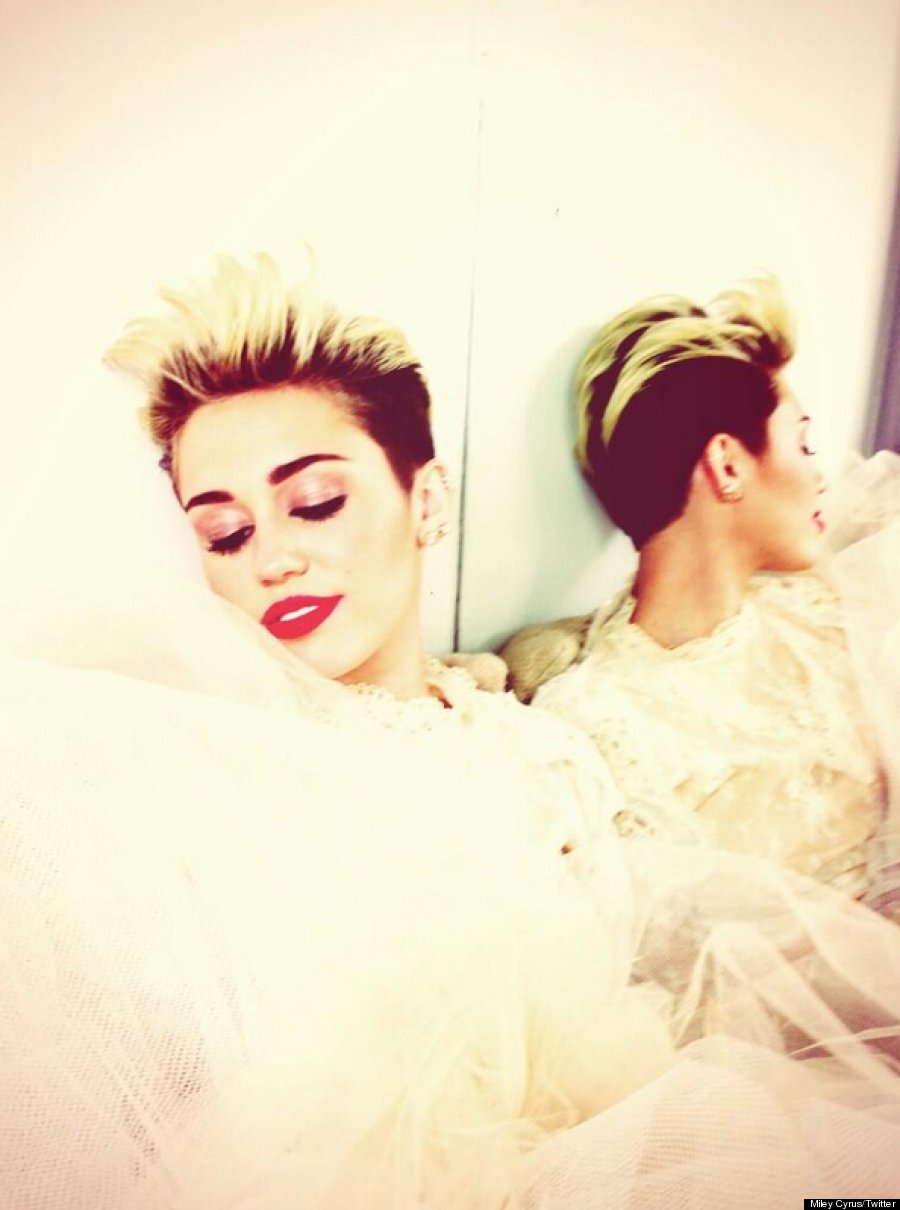 See Miley's sexy style transformation:
Miley Cyrus' Transformation