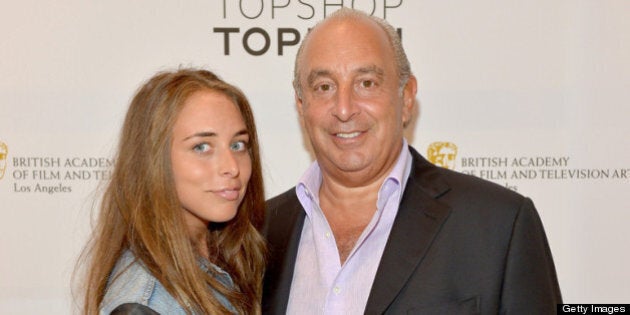 Listen up! There's a new heiress on the block, Chloe Green, and she's out to conquer the fashion world.
For starters, she's the daughter of Topshop owner, Sir Philip Green.
The Hilton sisters and the Trump siblings aren't the only billionaires in town. Let's have a look at some of our favorites.
Story continues after the slideshow: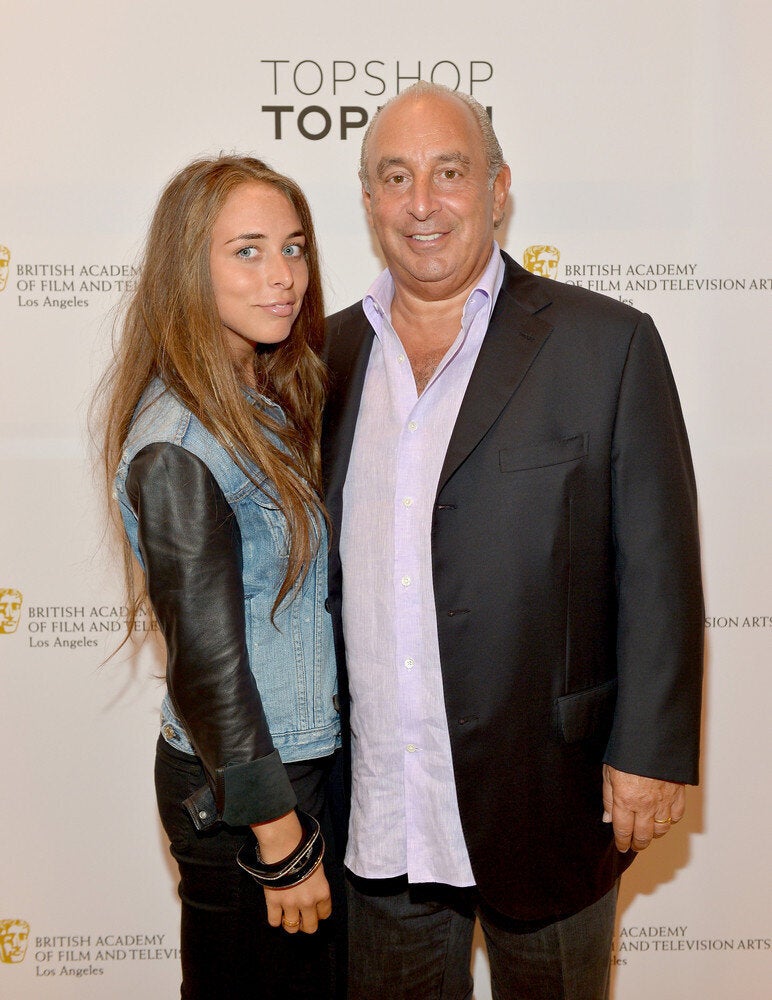 Celebrity Heirs And Heiresses
Silver Fox and talk show host Anderson Cooper doesn't need those steely blue eyes or a successful career as a television presenter. Coop could lay around all day and eat dolphin caviar if he wanted because he's the son of famous New York heiress and socialite, Gloria Vanderbilt. With Vanderbilt's net-worth estimated at $200 million, Anderson will inherit a hefty amount of cash.
Less recognizable but no less loaded, heiress Aerin Lauder of the Estee Lauder fortune keeps a slightly lower profile. The granddaughter of American beauty magnate Estee Lauder has paved her own way with her namesake global lifestyle company, Aerin.
From makeup heirs to fruit barons, banana billionaire Justin Murdock is the heir to the Dole fruit riches. The 38-year-old has been known to party like a rockstar, make up ridiculous nicknames (see Cobra McJingleballs) and has dated Canadian rock-tart, Avril Lavigne.
Speaking of partying, electronic dance DJ Steve Aoki and his siblings, including model/actress Devon Aoki, are all trust fund babies. The next time you go for a fancy Japanese meal at Benihana, you may hear the faint beats of Steve Aoki's tracks playing in the background. Okay, maybe you won't but his pops was the founder of the hugely popular restaurant that has locations all around the world.
While some children of fortune waste their notability and wealth on making as many club appearances as possible (ahem, Brandon Davis), others make their mark in the world. Georgina Bloomberg, daughter of New York mayor and philanthropist Michael Bloomberg, is a champion equestrian, defender of animals and an author.
See? Some kids who are born with a silver spoon in their mouth actually take out said spoon and do good in the world.
Editor's Note: This post previously indicated that Julia Louis-Dreyfus is the heiress to a $3-billion empire, but she and her father both deny the claim and we've removed her from this list. All we know for sure is that she can make us laugh, and that's worth a lot!