Hayden Panettiere could totally rival Paulina Gretzky as the Queen of the Bikinis.
Hayden, who plays country singer/diva Juliette Barnes on the hit TV show "Nashville," posted a Twitter photo of herself rocking a teeny tiny red bikini and matching lips.
But would Instagram-addicted Paulina Gretzky approve? Wayne Gretzky's daughter has been known to sport so many bikinis that we can barely keep track!
We think Paulina would tell Hayden to show off the rest of her killer curves and take photos from multiple angles. ("Stick out your butt more!" "Put a puppy in your bikini top!" This is how we imagine Paulina directing Hayden.)
Not that the pint-sized cutie needs any help looking sexy. The former "Heroes" star has had a lot of fun on the beach recently wearing revealing swimwear with her boyfriend, boxer Wladimir Klitschko.
Although we're a bit jealous that the blond bombshell looks gorgeous even without makeup, we can't hate on Hayden for being a natural beauty.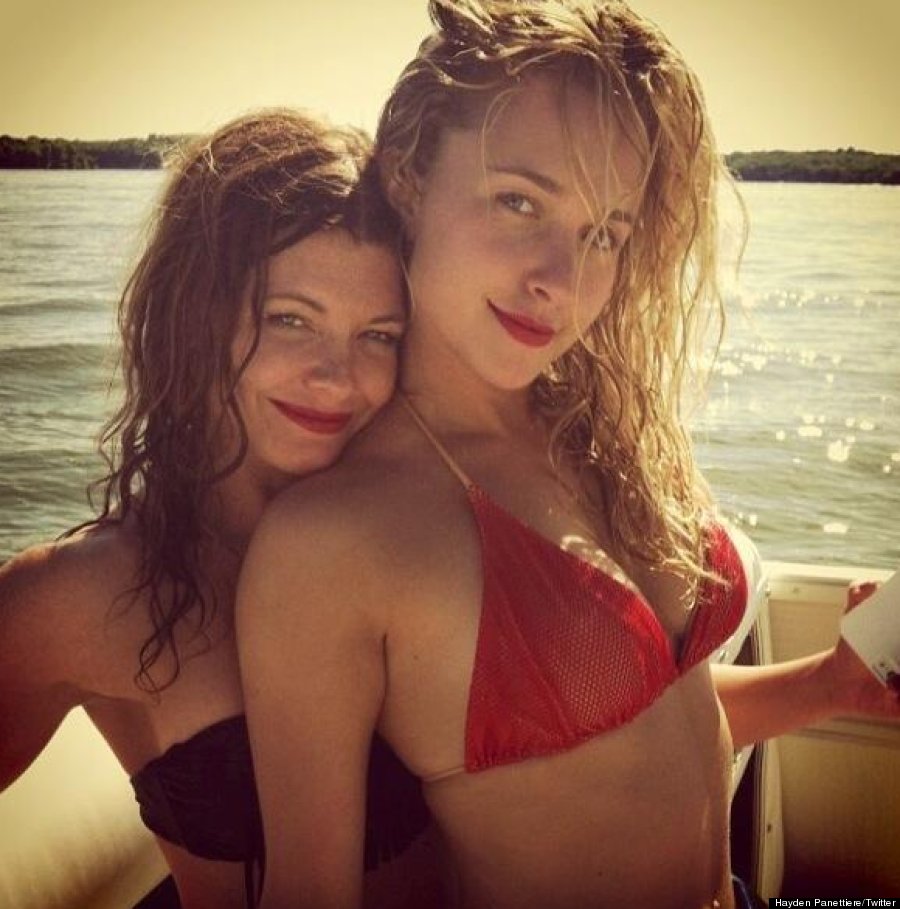 Hayden's not the only one who has a hot bikini body: