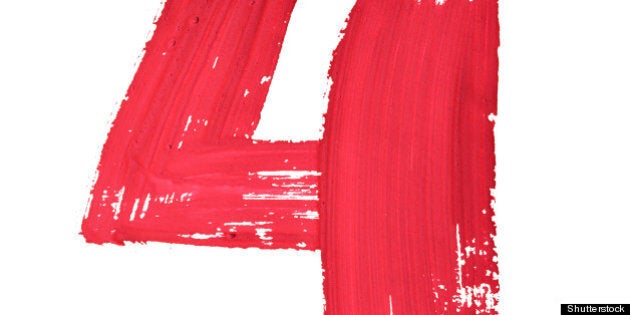 A town near Toronto has banned the use of the number four in new street addresses because of its superstitious connotations.
Richmond Hill's town council voted May 15 to avoid using the number in new addresses after residents of the town's Chinese community complained.
Residents are upset because the number four sounds similar to the word "death" in Mandarin and Cantonese. In China, buildings often skip the fourth floor. The fear of four is called tetraphobia.
"Buyers don't want to purchase homes with that number," he said.
Homeowners who want to change their house number can opt to change it to 4B, or add another suffix.
Councillor Greg Beros introduced the motion to ban the number from new street addresses following the town's previous move to avoid using number 13, often considered unlucky. The motion passed 5-4, with some councillors raising concerns about emergency response if houses changed numbers.
Councillor Lynn Foster said she witnessed firefighters experience confusion after responding to an incident at 401 Tareyton Rd., which had changed its address to 410.
The problem with four is mostly an "Asian thing," RE/Max realtor Dennis Chan told the Toronto Star, but he said he tells his clients the house will still sell.
But homeowner Graham Canning isn't convinced. He told the Star he and his wife sought permission to change their house number in 2010 after real estate agents told them it can mean a difference "of between $25,000 and $35,000" in value.