Kim Kardashian wasn't the only person who had a blast at her baby shower.
Kelly Osbourne, who was a guest at Kanye West's baby mama's celebration over the weekend, showed off her fun nail art to her Twitter followers.
Posing with bestie Kimberly Stewart, the "Fashion Police" star revealed that her nails were painted with shiny red hearts. Guess Kelly has love on the brain!
Kimberly, who's the daughter of rocker Rod Stewart, and Kelly wore matching floral headpieces and looked like they were having the time of their lives. While Osbourne was mid-laugh, Kim pouted for the camera. (What we would do to be a fly on the wall at that A-list party!)
Perhaps the celebutantes just heard the news that Kim and Kanye are expecting a baby girl! (Or maybe they just drank a wee bit too much bubbly.) Either way, we're happy to see Kelly look so happy with her friend.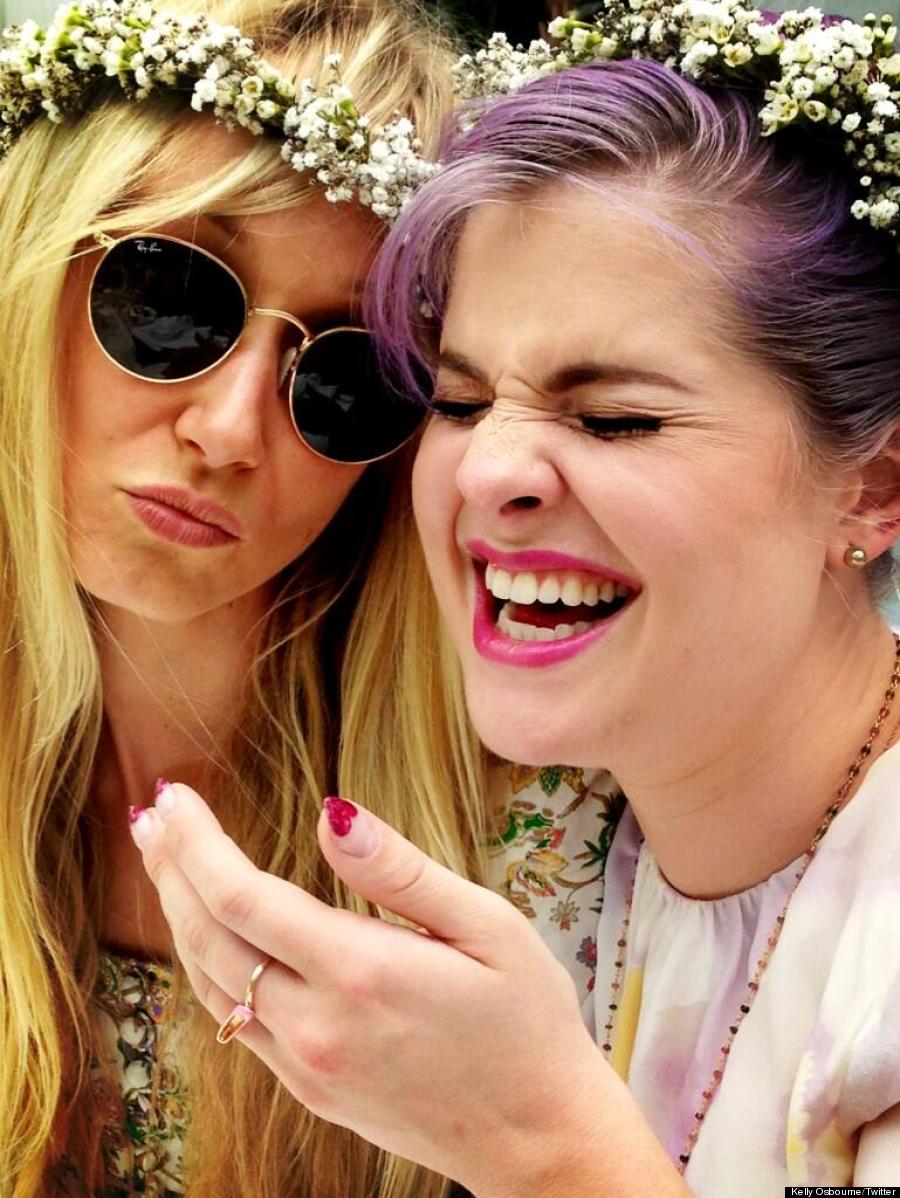 Also on HuffPost