Who else but Miley Cyrus could rock a white spandex two-piece, chucks and a ton of attitude while straddling an exercise bike?
Liam Hemsworth's on-and-off fiance posted an Instagram pic on Twitter on Sunday, showing off her fit physique while getting ready to exercise, setting off a flurry of compliments from her fans.
But the precocious "We Can't Stop" singer probably wasn't getting the best workout, judging by the fact that her butt was completely off the bike seat!
Okay, so maybe the 20-year-old wasn't planning on working up a sweat but she must have found a way to work on her impressive abs.
Miley followed up her faux-workout "selfie" with another Instagram pic which showed the singer close-up in the same outfit, this time showing off a hint of cleavage, some of that famously short hair and the shadow of a necklace which spells out "doll."
Cyrus may not be America's Sweetheart but we can all agree that she is a sweetie, right?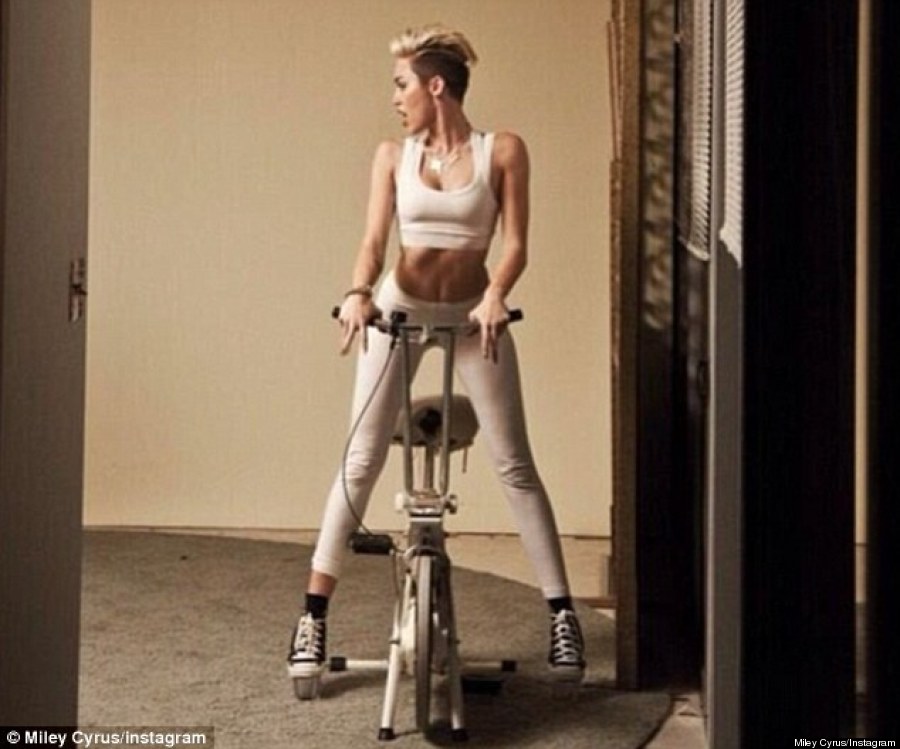 See Miley's sexy style transformation:
Miley Cyrus' Transformation