Emma Watson is quickly becoming a style icon in her own right and her new faux bob is propelling her to the pages of Vogue's Best Dressed list.
With a bobby pin holding up the sides of her chic coif, the 23-year-old channeled a bit of Grace Kelly with the ends of her hair curled inwards, giving off the illusion of a shorter 'do. (Get ready for tons of 'How To Get Emma Watson Hair' videos to flood the Interwebs.)
But the "Blind Ring" actress didn't quite make the best impression she was probably hoping for on the red carpet; the Brit struggled to keep the top of her corset up as it slowly made its way down the starlet's chest. Whoops! Someone should have checked to make sure the outfit fit the petite star.
Luckily, the rest of Emma's outfit stayed put as she posed for photographers rocking fitted trousers which were cropped at the ankle, black satin pumps and said corset top with a modern twist to the trendy peplum.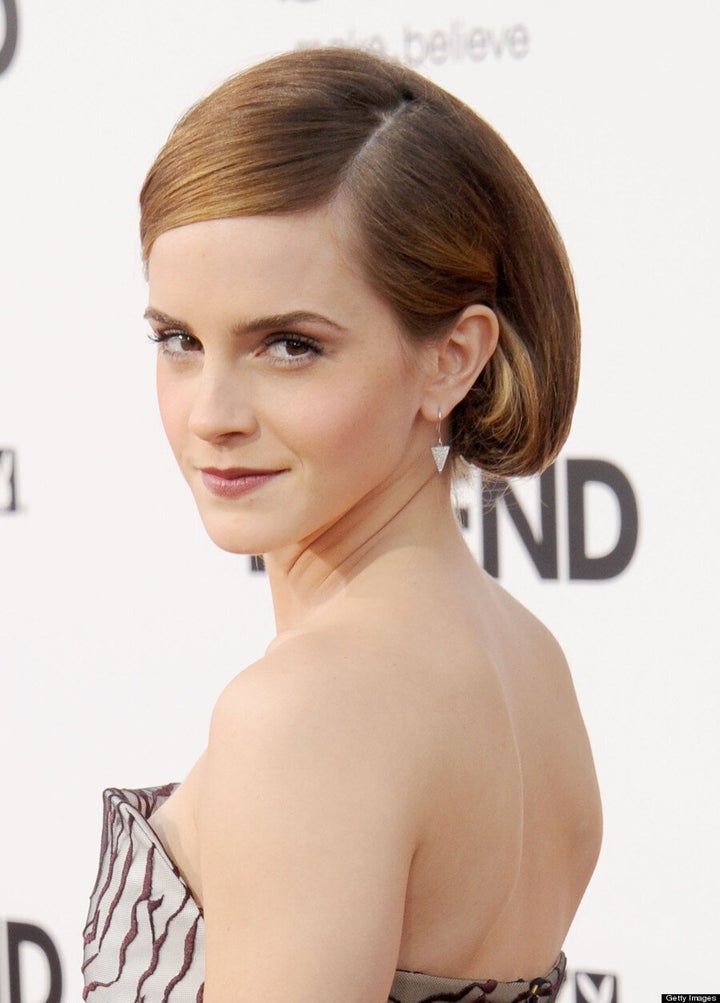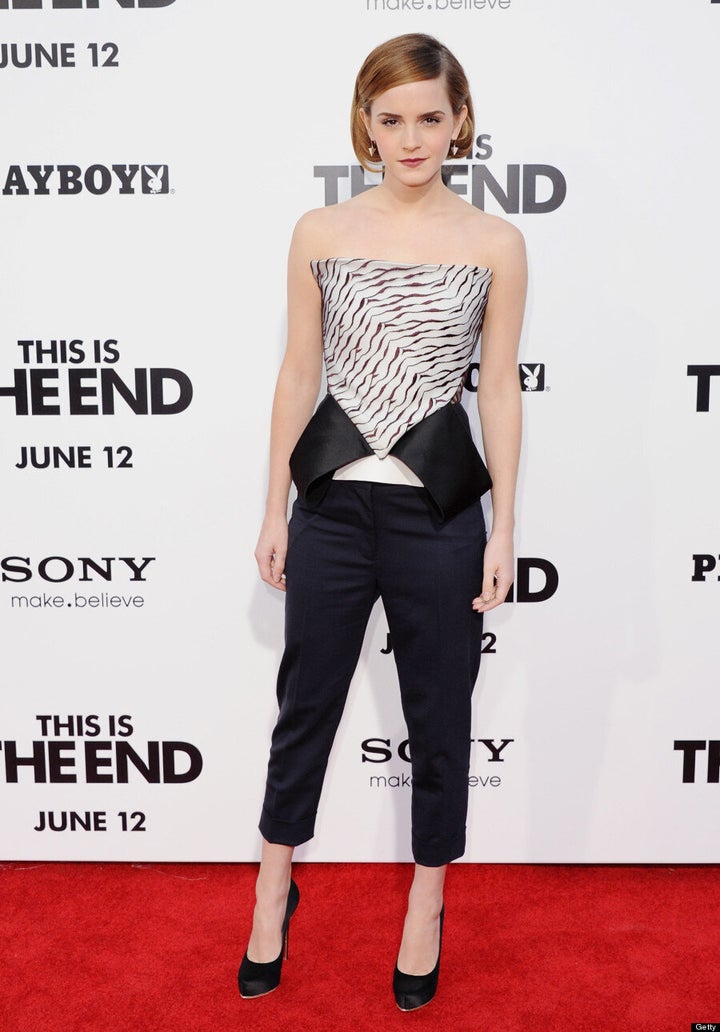 Wasn't Emma so cute as a kid?