Breakfast got served.
According to ABC News, an extreme bout of turbulence aboard a Singapore Airlines flight to London ended up splashing the in-flight meal all over the plane.
Alan Cross. a passenger on Singapore Airlines flight SQ308, captured the astounding aftermath of the upturned meals, posting a series of rather unappetizing images to Instagram.
No one seems to have availed themselves of the five-second rule.
Check out some of these images from the ill-fated feast, courtesy Toronto's Alan Cross: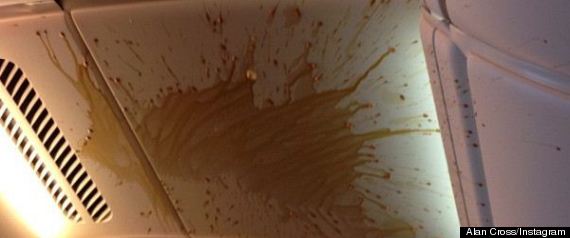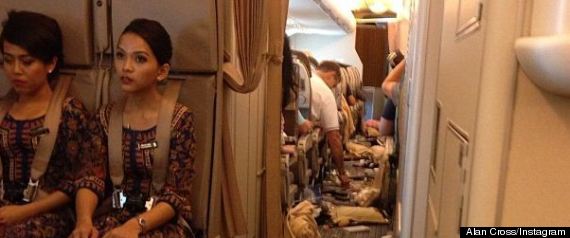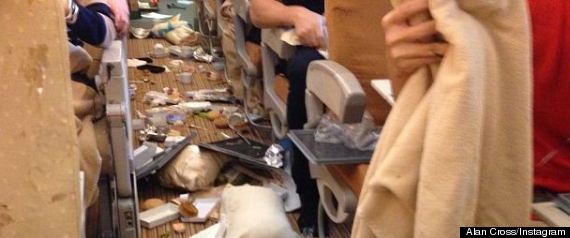 Following the incident, the airline released this statement:
"Eleven passengers and one crew member sustained minor injuries when the aircraft experienced a sudden loss of altitude and were attended to by medical personnel on arrival at Heathrow Airport. Seat-belt signs were on at the time and meal services had already been suspended."
Crazy Causes For Flight Diversions