Elisabetta Canalis may soon dethrone Paulina Gretzky as the Queen of Bikinis.
George Clooney's ex-girlfriend posted an Instagram photo of herself looking mighty fine in a tiny black bikini which showed off her pert butt and toned physique. All those "Dancing With the Stars" lessons have really paid off!
Captioning the pic "#EnjoyingLife #LA #sun #weekend evviva !!", the 34-year-old Italian model/actress looked as if she was about to jump in a crystal clear pool on a hot, sunny day. Call us jealous!
But what would Wayne Gretzky's daughter say about Elisabetta's bum pic? For starters, we think the Instagram fan would tell the brunette hottie to pose with something more luxurious such as a boat, which Paulina happened to ride on while on vacation with her boyfriend Dustin Johnson in May.
However, if there is only a pool to work with, Paulina would probably suggest to "Lis" to wear a more eye-catching bikini, such as the pentagon print two-piece she wore while showing off her derriere in a pool in April.
In fact, these two women would probably be fast friends if they actually met. Can't you picture them trading their swimsuit secrets and tips on how to land a famous boyfriend?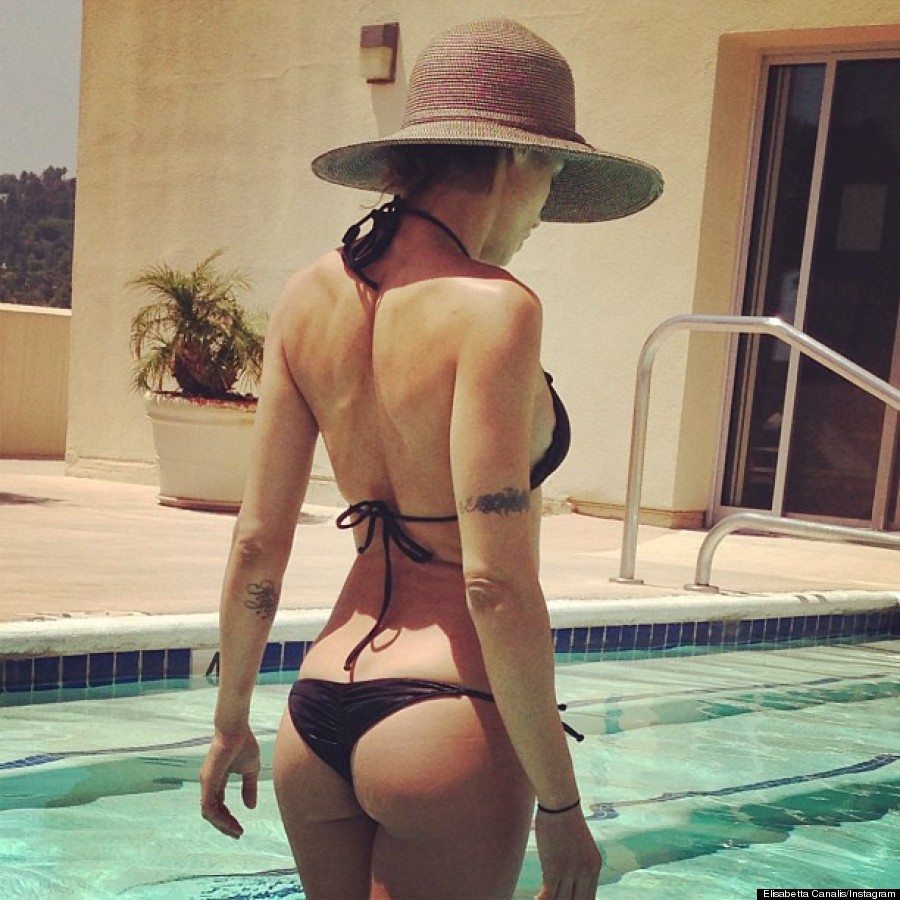 And just for comparison...
The Many Bikinis Of Paulina Gretzky