Joe Jonas has jumped on the shaved head bandwagon!
Following in the footsteps of fellow pop tarts Miley Cyrus and Jessie J, the boy bander broke the hearts of girls everywhere when he shaved off his curly locks on Monday.
The 23-year-old cutie revealed his new, mature look to his Twitter followers in a series of fun Instagram pics and a hilarious Vine video.
Jonas can be seen with a razor put to his head by an unknown person, making funny faces and saying "oops" to the camera. Well, it's a bit too late to have regrets Joe!
Speaking of mistakes, we wonder if one-third of the Jonas Brothers regrets that alleged sex tape. Let's hope the JoBro has learned his lesson!
What do you think of Joe's new look? Do you like his old hair better?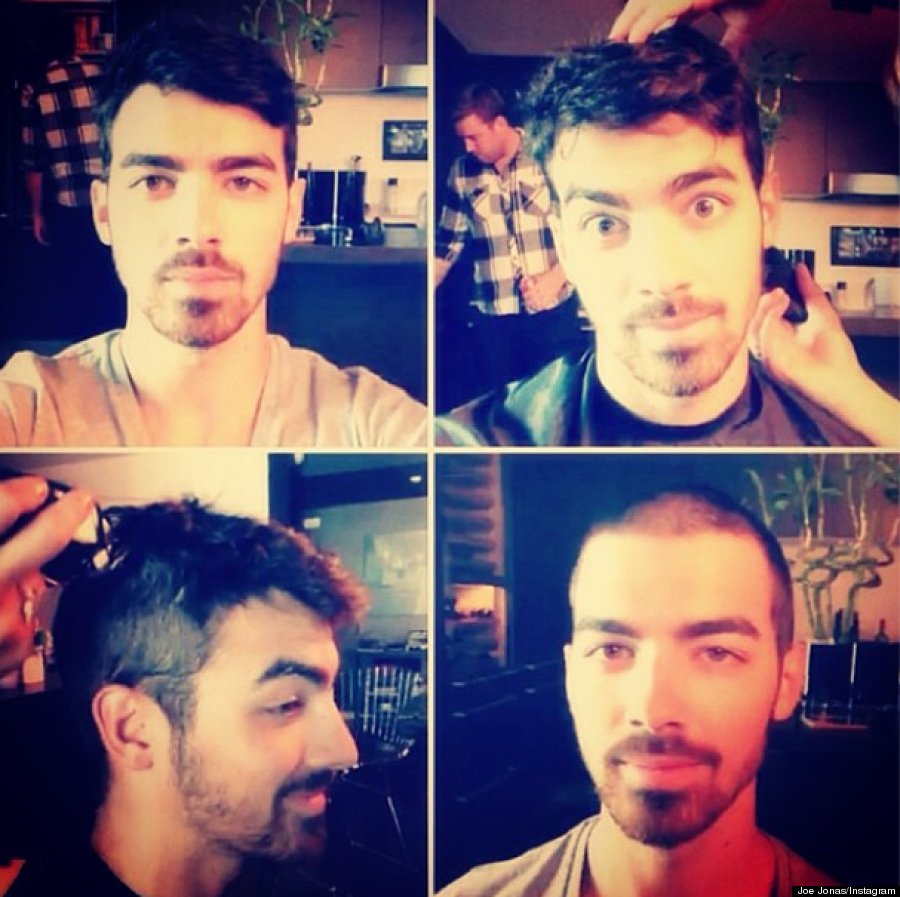 Who else has shaved their head?
Stars Who Shaved Their Heads