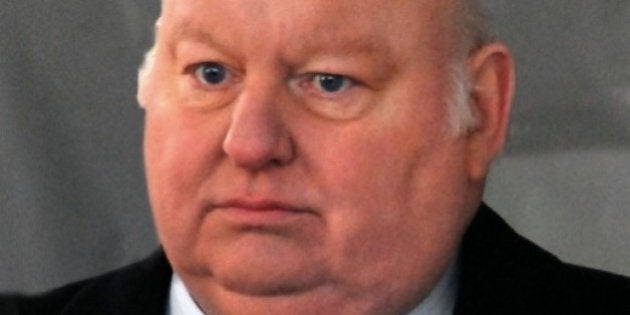 Embattled Senator Mike Duffy, already under fire over his spending, attended just over half the meetings for committees on which he sat, a CBC News analysis shows.
Duffy has an average attendance of 55 per cent since he was appointed in January 2009. Other senators appointed from Prince Edward Island have averages ranging from 82 per cent to 100 per cent.
Senators sometimes fill in on committees to which they aren't usually assigned, which has been included in these attendance figures.
Duffy has a perfect record of attendance at Senate sittings. The Senate usually sits three afternoons a week.
Since he was named to the Senate by Prime Minister Stephen Harper, Duffy has sat on the agriculture and forestry committee and the rules, procedures and rights of Parliament committee. The rules committee sits infrequently, as rarely as just seven meetings in 2012.
Between Duffy's 2009 appointment and now, the agriculture committee has sat more regularly than rules, with a low of 25 meetings in 2011 and a high of 36 meetings in 2012. Between the two committees, Duffy attended a total of 23 meetings in 2011 and 20 meetings in 2012.
Duffy no longer on committees
The highest committee attendance in a single year for Duffy occurred during his first year as a senator, when he went to 34 meetings out of the 60 scheduled for the two committees on which he sits.
Duffy stepped down from the Conservative Party caucus in May amid controversy over his expense claims and a cheque he got from Harper's chief of staff, Nigel Wright (who has since resigned), to repay the claims. Senators without a party affiliation can attend committees but aren't regularly assigned to them and have no voting privileges.
CBC News looked at the attendance records of several senators going back to Duffy's appointment and compared those records with publicly available listings of committee memberships and meeting dates.
The other senators from Prince Edward Island do better in the analysis.
Percy Downe, who was chief of staff to former prime minister Jean Chrétien before he was appointed, has 100 per cent attendance at committees since 2009. He attended as many as 60 committee meetings in a single year, including some to which he was not assigned.
Catherine Callbeck, a former Liberal premier for Prince Edward Island, has an average attendance of 84 per cent attendance at committees, including as a colleague of Duffy's on the agriculture committee. She went to 92 committee meetings in a single year in 2010.
Elizabeth Hubley, a former Liberal MLA on the Island, has an average of 83 per cent attendance at committees.
Duffy did not respond to a request for comment.