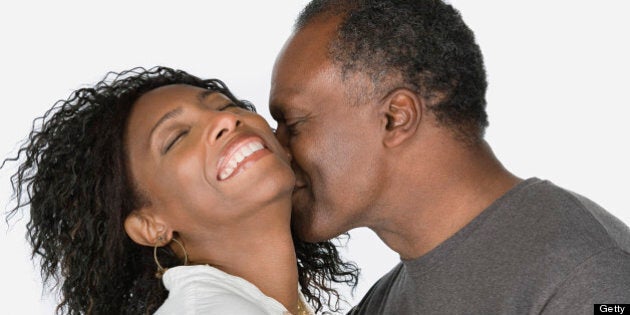 Knights in shining armor, love at first sight, getting swept off your feet, yes we're talking about that certain fuzzy feeling as well. But believe it or not, four out of five Canadians still believe in everlasting love.
At least 79 per cent of women and 69 per cent of men have only been in love once or twice. So despite temptations to stray, men and women really do value love.
Even when a marriage fails, and you're eating your feelings while watching your favourite romantic movie, 74 per cent of women and 87 per cent of men believe the perfect partner is out there for them.
However, falling in love again and hoping to find your perfect lover isn't always easy. Seventy-two per cent of guys and 95 per cent of women are cautious about falling in love again. But a majority, (41 per cent of guys and 47 per cent of women), need just a few months to bounce back.
Proceeding with caution, 63 per cent of women wait a few months to declare their love, but most guys (49 per cent) will say "I love you" as soon as they feel it.
Feeling a little optimistic, 79 per cent of men and women believe true love lasts forever. Awww, how sweet.
So what makes us so lucky in love? Is it because we look for partners dissimilar from us (as 80 per cent of guys and 89 per cent of women surveyed said) or because we search for partners who are also a true friend (as 61 per cent of men and 53 per cent of women said)?
Well, whatever the reason, it seems we are all true romantics at heart.